If you are considering breast augmentation, Malaysia could be the perfect location for you. Not only is the quality of surgery some of the best in the world, but you can recuperate in style afterward.
Why Choose Malaysia?
Malaysia has been rather late to the medical tourism party, only recently appearing on the radar of international patients looking for high-quality and affordable surgery. Over the past ten years, the Malaysian Government has taken a strong interest in promoting the country as a medical tourism destination, taking steps to ensure that top-quality facilities compete with the best in the world.
Malaysia is a former British colony, and English is widely spoken, which is a huge bonus to many visitors. Also, because of close ties between Malaysia and the UK, many doctors undertake at least part of their training in the UK. It would not be surprising to learn that your surgeon is a member or fellow of the Royal College of Surgeons in London or Edinburgh.
In common with some of its more well-known Southeast Asian neighbours, Malaysia is an exotic and enchanting destination. It has a great culture, beaches and cities, rainforests that support an ecosystem with an extraordinary array of wildlife and fauna, as well as fertile marine waters and cool highlands.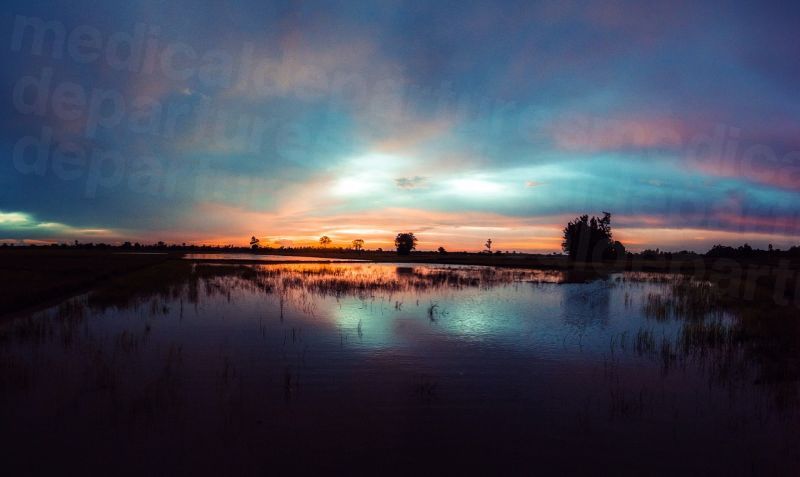 What is the Cost of Breast Augmentation in Malaysia?
The cost of breast augmentation in Malaysia is much lower than at home, with this table showing the price differences:
| | | | | | |
| --- | --- | --- | --- | --- | --- |
| | AUS $ | NZ $ | UK £ | EUR € | US $ |
| Breast Augmentation price – Home | 16,000 | 17,000 | 9,000 | 10,000 | 12,200 |
| Breast Augmentation price - Malaysia | 5,500 | 5,800 | 3,300 | 3,600 | 4,000 |
Recommended Places for Breast Augmentation in Malaysia
Kuala Lumpur
KL (Kay Ell) as it is known is Malaysia's capital—a modern city whose skyline is dominated by the iconic Petronas Twin Towers. KL is safe, clean and offers everything you would expect from a 21st-century metropolis, with extensive shopping facilities for all pockets, from air-conditioned malls to bustling street markets. There are scores of eating options and plenty of places to stay that cater to every budget.
Just outside of KL are the limestone Batu Caves, as well as the Gunung Ulu Kali in the Genting Highlands. From casinos to theme parks, you can gamble, go abseiling, rock climbing and jungle trekking at these popular destinations.
Kuala Lumpur is also home to some of the best clinics in Southeast Asia, including:
Johor Bahru
Just over the Johor Strait from Singapore is Johor Bahru. Although not yet a tourist destination, the city is undergoing a period of rapid development. In the new Danga Bay waterfront you will discover a multi-use promenade that wraps around the bay, offering all sorts of attractions, including a zoo, restaurants and brand name shopping.
Johor Bahru has been a popular destination for nearby Singaporeans as they can take advantage of lower prices and freer lifestyle. Conversely, it is also a good base for Malaysians to visit Singapore as it is only a short drive or a 10-minute train journey away.
If you want to try something new and to visit Singapore without paying Singapore prices, take a look at the Beverly Wilshire Medical Centre Johor Bahru .
George Town
George Town is the capital of Penang Island and is one of Malaysia's UNESCO World Heritage Sites. The city was once an important trading hub, and its old town architecture of British colonial buildings, mosques, Chinese shop-houses, and Little India neighbourhood reflect its multi-cultural history. Shoppers are spoilt for choice both with designer goods, markets and dining.
Outside the city, Penang Island's glorious beaches await in the Penang National Park. If you want to match the holiday of a lifetime with a breast augmentation, you should book in at the Leh Clinic , one of Penang's very best .
Getting Started
Malaysia is a welcoming and diverse country with high-quality services and great Breast Augmentation clinics and prices. You won't be stuck for things to see after your successful surgery here. Once you have decided on your preferred clinic, feel free to book online with Medical Departures, or contact our Customer Care Team with any questions.