In terms of up and coming hotspots for North American medical tourism, Tijuana shines. While Mexico acts as a magnet to millions of Western visitors every year to its exotic beaches, novelty attractions, and virtually unlimited options for recreation in perennially gorgeous weather, Tijuana has developed a well-respected, fast-advancing medical tourism industry, with clinics performing high-quality work at affordable pricing.
Compared to North American neighbors to the North and other nations of the West, the price differences are truly astounding. For nose jobs, you can save 54% when you visit our Medical Departures clinics in comparison to the Western average. For tummy tuck procedures, expect to save 50%. You can save 63% for your knee replacement. For gastric bypass, save 67%! The savings go on and on – for most medical procedures, you will pay less than half what you would expect to pay in your hometown!
Tijuana Medical Departures 5-star Clinics:
Dr. Ricardo Vega Montiel's reputation as a leader in cosmetic surgery is well-earned, as he dedicates his practice to setting the pace for quality of work, efficiency, and guaranteed results all while keeping the costs of his work affordable.
Thousands and thousands of Westerners flock to his clinic annually, many genuinely floored by the quality of work he and his professional staff provide.
"I had surgery with Dr. Vega and it was the best decision I made, he is an excellent surgeon and he has a wonderful team, everything was perfect, from surgery to recovery I got the best attention from Dr. and all his team." -Karla
"Best plastic surgeon in Tijuana. I highly recommend." -Maria
Advanced Health Medical Center
5 minutes from the US-Mexico border, American visitors can literally make a day-trip out of their visit to the highly awarded Advanced Health Medical Center.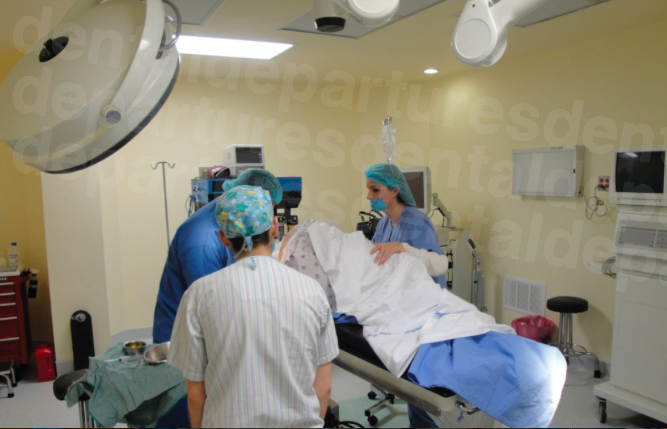 Truly a trendsetter for cosmetic surgery in Tijuana, Advanced Health Medical Center offers a panacea of options to improve your looks – each one at the hands of highly skilled surgeons with countless hours of expertise on their resumes.
You don't have to gamble with your cosmetic procedure; in addition to head Dr. Melo's 28 years of practice and accreditation by International Society of Aesthetic Plastic Surgery (ISAPS), you have real-life testimonials from Medical Departures clients to rely on for peace of mind:
"Excellent service, great experience." -Rick
"Wonderful hospital, great staff, very clean and efficient, happy to recommend to all my friends." -Chely
Visit these two clinics' profiles on our site. When you do, you'll find more testimonials, before and after photos, virtual tours of the facilities, surgeon details, procedures offered with personalized, individual price quotes, and of course our Medical Departures staff ready to help you with any questions you might have regarding your trip to Tijuana.
For affordable, excellent options in medical tourism, Tijuana clinics are proven winners for North American visitors in terms of accessibility, affordability, and the rival standards of world-class care that meet or exceed American and Canadian standards.