Looking as beautiful as possible is the desire of many people, especially those in an industry where looks and appearances count. Sometimes you only have one chance to make the best impression possible. Dermal fillers can erase lines and wrinkles, whilst increasing volume, for example in the lips, or cheeks, and bring back definition to your face. Thailand is one of the cheapest places in the world for this type of skin treatment, so here are some tips for finding the most affordable dermal filler clinics Thailand has to offer.
Finding Clinics via Online Reviews
In the past, if we wanted recommendations on anything, we would usually ask a friend who knew what he/she was talking about. Word of mouth was, and still is, the best form of promotion for any product or services in the world. It cuts out all the sales and marketing jargon and gets the info directly from the most truthful source possible – former customers.
If we are searching online for dermal filler clinics, Thailand has some of the best in the world, but how to we break that down to find the info that we need to make the right choices? Medical Departures is an online platform for those seeking out affordable medical and cosmetic treatments centers from across the globe.
The MD website lists all the best clinics in Thailand for dermal filler treatments based on not only price and location, but also on dermal filler review pages from former customers. This will give you the lowdown on each individual clinic, and if you want to know what the results of the treatments look like, you can also check out the dermal filler before and after photos.
Using the MD website as the perfect tool to find the most affordable and trusted dermal filler clinics Thailand has to offer, please see a list of recommendations below for the best results: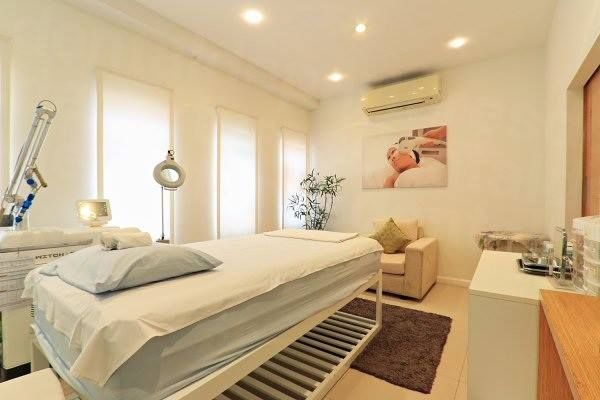 Dermal Filler Cost Analysis
Now we have found the best options for dermal filler treatments in Thailand, it's time to start looking at prices. Thailand is home to some of the cheapest cosmetic treatments in the world, and dermal filler cost is no different. If you are looking for an example of dermal filler costs in Thailand, here are the prices from the Radiant Medical Center in Phuket: $420 (CAN $524; UK £317; Euro €355; Aus $523; NZ $559).
As you can see, it will be difficult to find prices this low in Western nations such as Australia, New Zealand, America, Canada or across Europe, which is why so many people visit SE-Asia in this day and age for their medical and cosmetic treatments.
When you want to find the best and cheapest dermal filler clinics, Thailand offers many viable options. Merging quality, price and an atmosphere geared to westerners, if you take heed of our advice and recommendations, you will save lots of money.