Mexico, especially Tijuana, is leading the way for low-cost, high-quality medical, dental and cosmetic treatments for a wide cross-section of Americans who are seeking alternatives to the high prices back home. If you are in need of a breast reduction, prices in Mexico are nearly 70% cheaper than in the USA. If you are looking for recommendations, here are the top-4 breast reduction clinics Tijuana has to offer.
Ricardo Vega Montiel
When you are seeking out the best breast reduction clinics Tijuana has to offer, few can match the master surgeon, Ricardo Vega Montiel . With 17-years' experience, Dr. Ricardo is one of the longest-reigning cosmetic surgeons in Tijuana and is highly-respected. Ideal for English speaking clientele, this is a surgeon that really does care about his patients.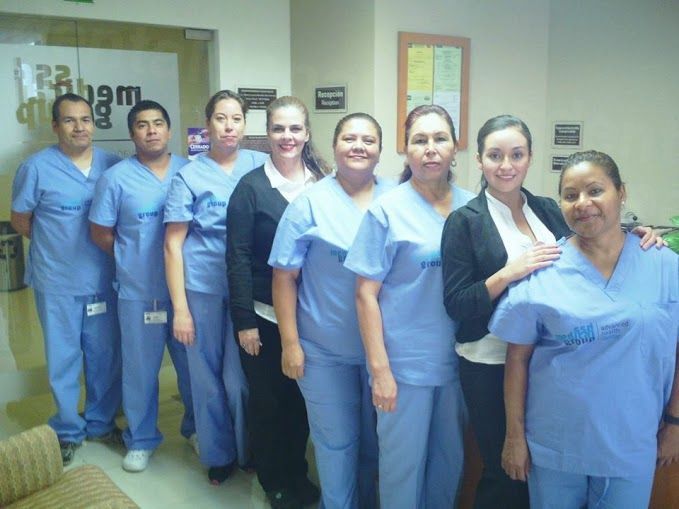 Advanced Health Medical Center
The Advanced Health Medical Center is located just a 20-minute drive from San Diego, making this one of the most convenient breast reduction clinics in Tijuana. Check out the breast reduction review pages and breast reduction before and after photos to find out why this clinic is ranked highly by former patients.
Cammel Plastic Surgery
The Cammel Plastic Surgery center is widely accepted as one of the best breast reduction clinic. Tijuana has an impressive list, but this clinic specially appeals to patients from the USA, Canada and Europe with its international-style atmosphere. With state-of-the-art facilities and a very friendly team of specialists, when you seek the best, Cammel is a very good choice.
Dr Isabel Balza Mirabal
Dr Isabel Balza Mirabal is a very popular name in Tijuana when we discuss cosmetic surgeons. She has been performing to exceptionally high levels since 2004 and specializes in breast reduction. Dr. Isabel's clinic is very modern, clean and welcoming, and with a team of top-notch specialists who speak both Spanish and English, this is a clinic that appeals to people from the USA and all over Europe.
Breast Reduction Prices
When you are looking to find the most affordable breast reduction prices in Tijuana, Mexico, the difference is almost 70% when compared with the USA, Australia and Europe. Average breast reduction cost in Mexico as follows: US $4,000 (CAN $5,015; UK £3,076; Euro €3,434; Aus $5,029; NZ $5,379), compared to the prices in the US $ 12,500 (CAN $15,673; UK £9,621; Euro €10,765; Aus $18,000; NZ $19,271).
The vast difference in price is the reason why so many people from across the world now see Mexico as one of the cheapest and most reliable medical and cosmetic treatment vacation destinations.
When you are looking for the best breast reduction clinics Tijuana has to offer, Medical Departures can help. Merging cheap prices, expertise and with a welcoming atmosphere for international patients, you can book your breast reduction in Tijuana in complete confidence.