With the Thai government overseeing the health and medical services, the Kingdom of Thailand has become a renowned and reputable destination for Medical Tourism. The private healthcare sector has grown rapidly in recent years and is fast becoming popular for cosmetic surgery in the region. According to data from TAT, of the 30 million tourists arriving in Thailand, 53% came for medical and wellness treatments combined with tourism.
The favourable exchange rates, vibrant city, breathtaking beaches, fascinating sights and culture, and exotic food add to the allure of Bangkok Facelift Clinics as a top choice in the global Medical Tourism market for Facelift Surgery.
Thailand's exceptional health-care and medical services at extremely competitive rates make Bangkok Facelift Clinics an attractive option compared to home.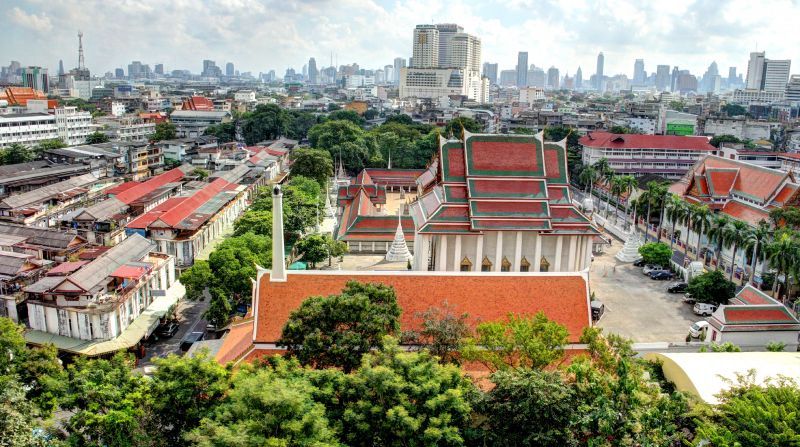 The top 5 Bangkok Facelift Clinics comprise of Samitivej Hospitals, Nirunda Cellport Thailand Clinic, KTOP Clinic, Phaythai 2 International Hospital and Kamol Hospital.
Also known as Rhitidectomy, Facelift surgery is for men and women in their 30s and above who would like to change or improve their faces due to significant weight loss or aging.
Thailand was the first in Asia to be accredited by the Joint Commission International of the United States (JCI), a standardisation marker for healthcare service providers around the world - so you can be assured that they meet international standards of excellence.
Samitivej Hospitals - located in Sukhumvit 49, and operational since 1979, Samitivej is reputed to be the leading centre of medical tourism in Southeast Asia, with 3 JCI accredited hospitals. The Samitivej Hospitals Sukhumvit Branch is an award-winning facility with 270 beds, state-of-the-art medical equipment, bilingual, professional qualified staff and 1200 caregivers.
Nirunda Cellport Thailand Clinic - located at The Emporio Place, Sukhumvit 24, and opened in 2007, Nirunda take pride in their advanced and innovative technologies, constantly improving knowledge and family-like service. Nirunda places strong emphasis on patient's health and satisfaction.
KTOP Clinic - located at Home Place Office Building On Sukhumvit 55, KTOP is the first overseas branch of Korea's premier Grand Plastic Surgery Hospital. It boasts highly skilled professional staff, specialist techniques, and state-of-the-art aesthetic and plastic surgery services.
Phaythai 2 International Hospital - located in Phaholythin Road and open since 1987, Phayathai is JCI accredited with 76 fully equipped diagnostic suites, cutting edge technology, innovative techniques and procedures, and the ability to serve up to 2000 outpatients daily.

Kamol Hospital - located in Lardpraw Road. JCI accredited, together with a large team of talented and skilled surgeons, Kamol provides exceptional well-equipped facilities for surgical procedures.
Catering to mostly foreign patients, the aim is to provide high quality low cost medical care. Facelift procedures are often offered at discounted rates as part of a medical tourism package, with savings of up to 80%.
Facelift prices range from AUD $4,545-AUD9,811, NZD $4,937-NZD10,657, GBP £2,646-GBP5,712, USD $3,418-USD7379. By contrast, average costs of Facelift surgery in Australia are AUD $26,000, New Zealand NZD $26,000, UK GBP £7,500 and USD $18,000 in America.
Patients have given 4.5 and 5-star reviews for the top 5 Bangkok Facelift Clinics. Contact Medical Departures for their latest affordable medical packages.