Are you feeling down every time you gaze in the mirror? Do you feel that you don't have the beauty you deserve? It may be time to consider one of the Top 5 Plastic Surgery Clinics in Bangkok to transform your look.
Bangkok for Medical Tourism
The capital of Thailand is a modern and rapidly developing city with excellent medical schools and healthcare standards. This has caused it to become the most-visited medical tourism destination in Asia and the world. Dozens of clinics and hospitals offer high-quality cosmetic treatment, both surgical and non-surgical, at prices 40-70% lower than what you might expect to pay at home.
We can help guide you to a safe, established, certified facility that will help ensure a satisfying outcome!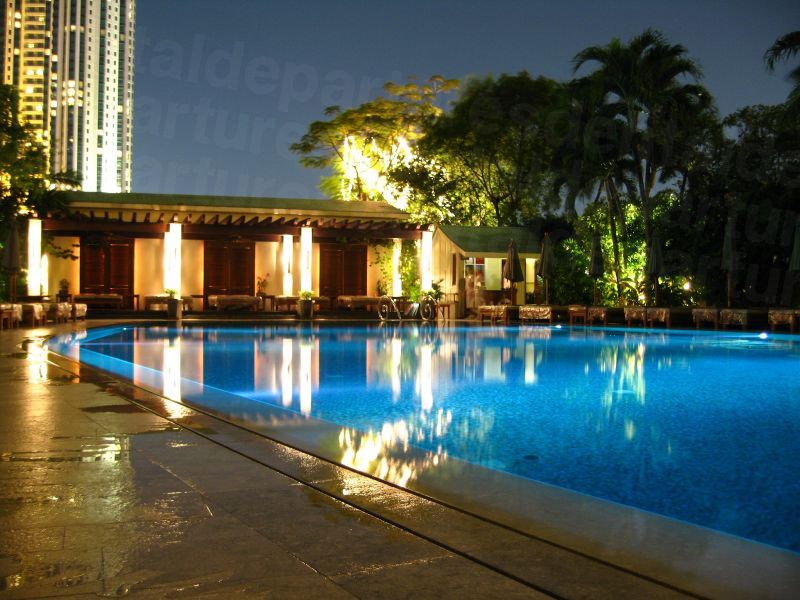 Great Results, Amazing Prices
The high quality of clinical care coupled with low prices has made Thailand destination of choice for cosmetic treatments of all kinds. Plastic surgery that would break the bank back home is far more affordable in Bangkok, as you can see by reviewing some representative prices below:
| | | |
| --- | --- | --- |
| Plastic Surgery Procedure | Price in Australia (AUD) | Price in Bangkok (AUD) |
| Breast Augmentation | $16,000 | $7,000 |
| Eyelid Surgery | $8,000 | $2,000 |
| Nose Job | $10,000 | $2,000 |
| | | |
| --- | --- | --- |
| Plastic Surgery Procedure | Price in New Zealand (NZD) | Price in Bangkok (NZD) |
| Breast Augmentation | $17,000 | $7,500 |
| Eyelid Surgery | $8,500 | $2,200 |
| Nose Job | $11,000 | $2,200 |
The Top 5 Plastic Surgery Clinics in Bangkok
Yanhee is a JCI-accredited multi-disciplinary medical center in the heart of Bangkok. Best-known for its top-flight surgeons and moderately priced cosmetic surgery, tens of thousands of patients visit Yanhee's Health and Beauty Center every year for nearly every imaginable surgical procedure, along with non-surgical dermatology and anti-aging interventions.
One of the oldest and most respected full service Thai hospitals (established 1979), Samitivej's Sukhumvit location houses its venerated Plastic and Cosmetic Surgery Institute. Also JCI-accredited and headed by Dr. Pichit Siriwan, the center offers a wide array of procedures, as well as package pricing on commonly requested treatments, including breast work, tummy tuck, nose and eyelid surgery, liposuction and more.
This boutique beauty clinic is small but not lacking in expertise. Since 2007, its elite team of internationally trained professionals has focused on a holistic approach to beauty, using the latest technologies and techniques. For example, the clinic offers a choice of natural breast augmentation using the patient's own tissues. Doctors and surgeons are certified members of the Oriental Society Of Aesthetic Plastic Surgeons (OSAP) and the International Society Of Plastic And Reconstructive Surgeons (ISPRS).
One of Bangkok's only internationally accredited independent cosmetic surgery clinics, Kamol is best-known for its extensive work in sex-reassignment and related procedures. Face, body, skin and anti-aging work is also performed here in a modern, professional, warm setting.
5. KTOP Clinic
Ultra modern and trendy, this independent facility focuses on celebrity makeovers and Korean-style cosmetic treatments. Top doctors also provide all the popular traditional surgical and non-surgical interventions for face, body and skin. KTOP focuses on the international patient with its "One-Stop Medical System," looking after its customers from consultation to surgery to post-op treatment to after-care service.
How Can I Book an Appointment?
If you are considering ways to look and feel better about your body, Thailand and Bangkok await you. Search our clinics and doctors' qualifications, read our verified patient reviews, compare prices, get a free quote or book an appointment with Dental Departures today.