1. The Facility Is World Class
You may be staying on a tropical island, but don't think this means you will have to visit a very basic clinic. The Vietura Bali Clinic is actually a state-of-the-art facility. Everything is modern, spacious, and sterile. It is also fully equipped with the best medical technology so that you will only receive the best facial treatment.
Basically, this clinic is the same as one you may find yourself visiting in Australia, New Zealand, the US, the UK, or another modern country. Don't think for a second that you will have to suffer anything second rate.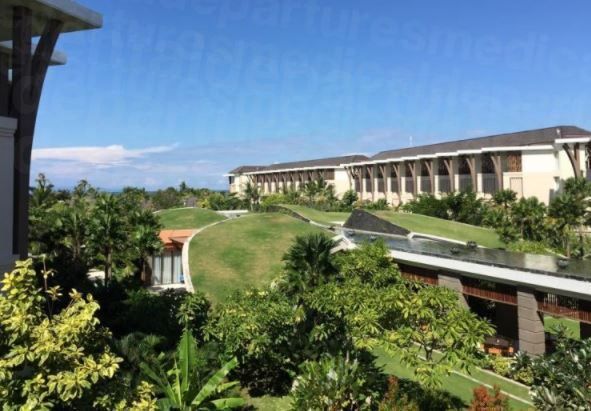 2. You Will Be Able To Save Money While On Holiday
Bali is one of the greatest destinations in the world for a holiday. How do you make your holiday even better? By saving money on high-quality cosmetic treatment. Vietura costs are very affordable and likely to be a lot cheaper than where you are from. You can save on your cosmetic treatments, including facial treatments, Botox and dermal fillers that are all offered by Vietura. Plastic surgery is not always necessary to improve your appearance, and experienced clinics like Vietura are well worth visiting if you are looking for a non-surgical solution. The approximate prices below should give you an idea of what you can save.
| | | |
| --- | --- | --- |
| | Cost in Australia (AUD) | Cost in Bali (AUD) |
| | $400-$800 | $100-$300 |
| | $400-$800 | $100-$300 |
| Mole removal | $1,200 | $100 |
| | | |
| --- | --- | --- |
| | Cost in New Zealand (AUD) | Cost in Bali (AUD) |
| Dermal Filler | $420-$840 | $100-$300 |
| Botox | $420-$840 | $100-$300 |
| Mole removal | $1,350 | $110 |
3. The Staff Are The Friendliest
You may be a little bit apprehensive about getting your cosmetic treatment, especially in a foreign country. The great thing is that the clinic's staff will quickly put you at ease. They are friendly, hospitable, and speak excellent English. You will find that they go the extra mile to make sure all your needs are met.
4. The Clinic Is Highly Rated
A business's reputation hinges on feedback from its customers. If you read Vietura reviews, you will find that its previous patients are extremely satisfied. This is in part due to the quality of the cosmetic treatment they received, as well as the professionalism and helpfulness displayed by the clinical team.
5. You Won't Recognize Yourself After Your Treatment
Okay, we may be exaggerating a little bit, but you will be very impressed by the improvement in your appearance. Treatments involving Botox and dermal fillers may seem simple but their results are very impressive. Lines, wrinkles, and creases can be effectively removed from your face, making you look years younger and much more striking. Vietura before and after photos can really demonstrate just what is possible.
These top five reasons should be enough to make you consider a visit to the Vietura Bali. If you do find yourself there we hope you have a great time and leave a review about your experience.