Let's face it: the success of any cosmetic procedure greatly depends on the experience and expertise of your cosmetic surgeon. For nose jobs, the same rule applies. If you want to get excellent results for your rhinoplasty, it goes without saying: you need to get an excellent cosmetic surgeon. Sometimes, it takes a few weeks (even months) to get the perfect surgeon that meets all your cosmetic needs. Based on our rhinoplasty reviews, Penang rhinoplasty clinics are highly ranked and provide great rhinoplasty results for both local and international patients. Here are some examples of excellent clinics you can pick from.
Klinik Loh
Klinik Loh is one of the longest serving rhinoplasty clinics in Penang. The clinic was founded 31 years ago by Dr. Loh, a graduate from the University of Malaya and a certified aesthetic and cosmetic surgeon. Nowadays, the clinic is one of the top referral centers in Penang, for local and international patients seeking top notch, excellent cosmetic care. Modern service, high end facilities and state-of-art equipment are only few of the reasons why this clinic has such great rhinoplasty reviews. When you add the extremely affordable cost, you understand why Klinik Loh is ranked one of the best. In fact, rhinoplasty prices start at only AUD 912 (NZD 978) at Klinik Loh, compared to AUD 8,098 (NZD 8,688) which is what you should expect to pay if you decide to do your nose job in Australia and New Zealand, for the same expertise and same results!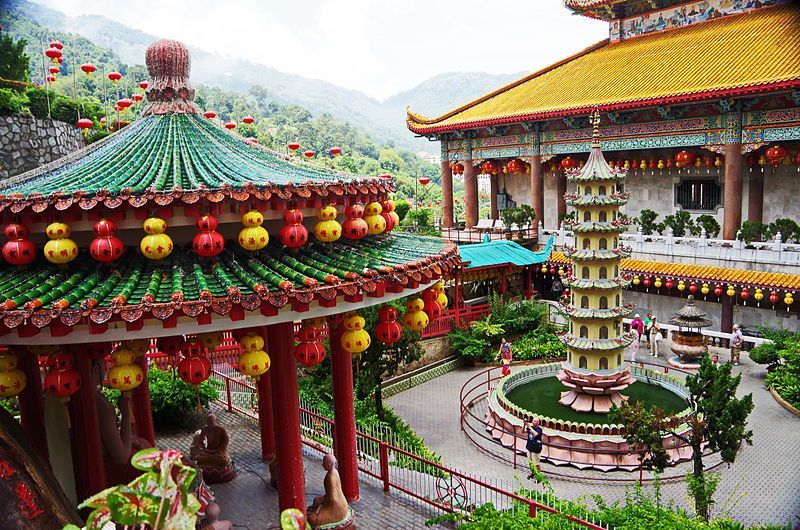 Klinik Kim
In comparison to Klinik Loh, Klinik Kim is one of Penang's newest rhinoplasty clinics. Located at 10-A-13, Precint 10, Jalan Tanjung Tokong, George Town, Penang, 10470, the clinic has been operating for only two years, but is already leaving its mark in the cosmetic arena in Penang through the great rhinoplasty reviews received from its clients. Medical Departures patients who went to Klinik Kim appreciated the professionalism of the staff, and their willingness to always go the extra mile.
The clinic is staffed with certified surgical providers such as Dr. Ong Ee Chau, who is a member of the American Academy of Aesthetic Medicine and the Malaysia Society of Aesthetic Medicine (MSAM). His trilingualism (English, Malay and Chinese) makes him more versatile in communicating with international patients, which is a great plus. On top of the great quality of service, the low rhinoplasty price is another factor that attracts a lot of patients to the Klinik Kim. You can get nose jobs packages ranging from AUD 3,916 - 4,828 (NZD 4,201 - 5,179) compared to AUD 8,098 (NZD 8,688) which are the average prices in Australia and New Zealand.
Estee Clinic - Penang
Estee Clinic is another great rhinoplasty clinic in Penang. Located at G-15-1, Lorong Bayan Indah 1, (Bayan Lepas), George Town, Penang, 11900, the 9 years old clinic appeals to both local and international patients, with its wide diversity of cosmetic solutions for the face and the body. At Estee Clinic, rhinoplasty prices range between CAD 2,104 - 2,320 (NZD 2,217 - 2,445). One of the great thing about Estee Clinic - Penang is the fact that it is part of a larger cosmetic institution founded in 1990 by Dr Balbeer Singh, and called the Asia Group of Clinics. With that said, Estee Clinic operates according to the same international and regional standards as the main institution, and deliver excellent care.
Medical Departures works to connect you with excellent cosmetic clinics with great rhinoplasty reviews. A top destination for those seeking an excellent, high quality and affordable nose jobs, Penang is a good choice. Get in touch with us today for more information!