Still thinking about where the best place is to get that tummy tuck done? Then this article is for you! Selecting the right clinic for your tummy tuck does not just ensure that you have the best results, but also ensures that you get a pleasant and memorable experience. So, if you're looking for excellent, affordable and proven tummy tuck clinics, Malaysia is one of the main countries on our list.
Top Tummy Tuck Clinics in Malaysia
Malaysia abounds of cosmetic clinics that welcome local and international patients. Dr. Ananda's Cosmetic Surgery Clinic , is very well known in Petaling Jaya, Selangor (which is where the clinic is located). The clinic is staffed with rigorously trained surgeons such as Dr. Ananda himself, 22 years of experience and board-certified provider in his field.
Another great tummy tuck clinic is the Arc Clinic in Subang Jaya, with Dr. Kuladeva Ratnam as the chief provider, with 28 years of experience and remarkable involvement within the Ministry of Health in Malaysia.
Other top rated cosmetic clinics include Leh Clinic (Georgetown), where modern technology in patient care delivery is at the forefront. The clinic was created 18 years ago by Dr. Louis Leh, who has 31 years of experience in cosmetic surgery. With that being said, irrespective of the clinic you choose, with Medical Departures, you are in excellent hands.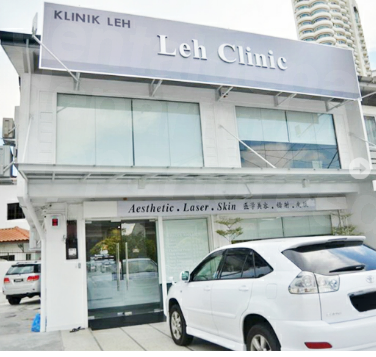 Tummy Tuck Cost in Malaysia
Our tummy tuck review shows that our patients have been able to save more than 50% of the original tummy tuck prices in Australia in New Zealand, which are around AUD 10,954 (NZD 11,753; USD 8,264; CAD 11,154; EUR 7,705; GBP 6,453).
At Leh Clinic for instance, you get to save at least 50 - 70% of the original price, because tummy tuck price at Leh Clinic starts at AUD 4,862 (NZD 5,216; USD 3,668; CAD 4,951; EUR 3,420; GBP 2,864).
Working with Medical Departures
There are many advantages to working with Medical Departures to select the best clinic and surgeon for your tummy tuck. First, all the tummy tuck clinics that we propose are excellent, state-of-art facilities with a great deal of positive tummy tuck reviews. Next, Medical Departures gets you the cheapest tummy tuck cost, and that way you can go back home from your vacation with a lot of savings from your procedure. Cost of care in Malaysia is considerably less ekxpensive than in Australia and New Zealand. As such, we cut down on administrative fees, hospital stay fees, workforce fees, etc. However, the quality of care and same standards of excellence remain the same.
Getting a tummy tuck does not have to be difficult, expensive or frustrating. Medical Departures has already done the work for you: we propose to you only the best clinics, where you'll receive the best care at the most affordable price. So don't worry about searching for the best tummy tuck clinics, Malaysia is the destination to pick. You can also check out our tummy tuck before and after pictures to have an idea of the results to expect after the procedure.