Are you looking for an exotic, unique and affordable destination for your eyelid surgery, aka blepharopasty? If yes, you're at the right place! Before picking a clinic, we always encourage to check out the clinic's eyelid surgery reviews. Johor's clinics are particularly known for providing excellent services at affordable prices. Here are some examples.
Optimax Eye Specialist Center
The Optimax Eye Specialist Center is one of the largest cosmetic and aesthetic care institution in Malaysia. The group has several branches in different cities across the country, including one in Johor. With 22 years of existence, the Optimax Eye Specialist Center has been providing top notch cosmetic care to patients around the country, the region and even the globe. The Johor branch is located at 53 & 55, Jalan Cantik 6, Taman Pelangi Indah, Ulu Tiram, Johor Bahru, Johor, 81800.
The success of this cosmetic institution not only revolves around its high standards of operation, its affordable care and patient-centered approach, but is also heavily influenced by the level of expertise of its staff. Dr. Ngo Tek Tung, who is currently employed there for instance, is a holder of a Master of Medicine in Ophthalmology from the Royal College of Ophthalmology in the UK, and he has been practicing for 14 years to the date.
Eyelid surgery cost at the Optimax Eye Specialist Center averages AUD 663 (NZD 711) compared to AUD 8,375 (NZD 8,985) which are the estimated prices for the same procedure if it was to be done in Australia and New Zealand. Just imagine the depth of the savings you would make.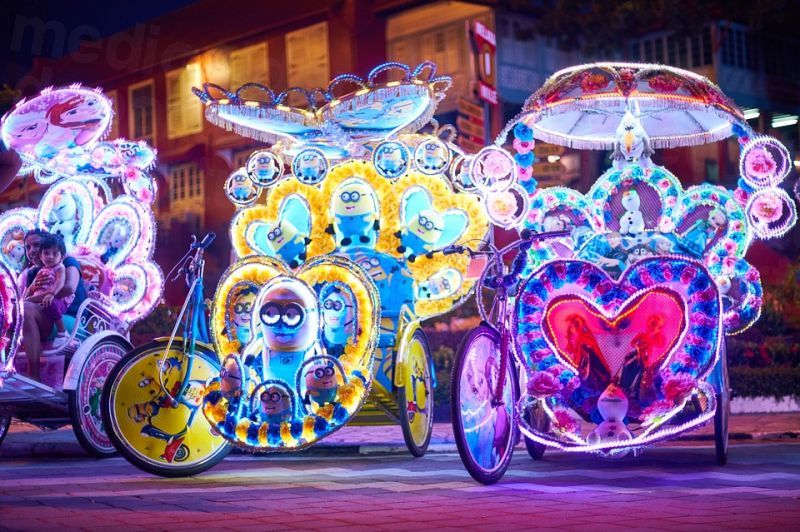 Me Clinic Johor
The Me Clinic is located at No.11, Jalan Sutera Tanjung 8/3, Taman Sutera Utama, Johor Bahru, Johor, 81300. With only 5 years of existence, the clinic is already been recognized as a great destination for people who are looking to get cosmetic surgery of the face, including eyelid surgery. The clinic prides itself in its cutting-edge technology, high-end equipment and top-notch facilities.
The clinic's chief Aesthetic consultant, Dr. David Law, has more than 10 years of experience and is certified by the Aesthetic Medicine from the American Academy of Aesthetic Medicine. At the Me Clinic - Johor, eyelid surgery cost starts at AUD 1,458 (NZD 1,564) which is 7-8 times cheaper than the Australia and New Zealand estimates, AUD 8,375 (NZD 8,985).
Beverly Wilshire Medical Centre
The Beverly Wilshire Medical Centre is one of Johor's premier eyelid surgery clinics. With 9 years of existence, the clinic has been providing quality cosmetic and reconstructive surgery services to all patients. The clinic is headed by Dr. Nasir, a graduate from the University of Melbourne and internationally recognized plastic and reconstructive surgeon with more than 18 years of experience in the field.
At the Beverly Wilshire Medical Centre, eyelid surgery cost is two times cheaper than the Australia and New Zealand prices and ranges from [AUD 2,088 - 2,800 (NZD 2,240 - 3,004) compared to AUD 4,553 ( NZD 4,885).
Before selecting a clinic for your surgery, check our eyelid surgery reviews, or speak to our Customer Care Team if you've any questions about blepharoplasty. Johor's clinics are known for providing great results within a reasonable timeline, and at an affordable price that can make you save more than 50% of the original price! Who wouldn't want that?