Looking for the Best Top Lip Enhancement Clinics Thailand has to offer? You Have Come to the Right Place
If you are not satisfied with the size of your lips, you can get them enhanced surgically. Don't worry about the cost of lip enhancement, for you can always save money by undergoing this procedure abroad, in a country like Thailand. Among other things, this gives you an amazing opportunity to combine lip enhancement with a vacation. And of course, you will save thousands of dollars in the process. In the following paragraphs, we talk about medical tourism in Thailand and also list the top lip enhancement clinics in Thailand.
Lip Enhancement Cost in Thailand
Let's start with the money question. The average cost lip enhancement in Australia and New Zealand in AUD $3800 and NZD $5277, whereas the average cost in Thailand is AUD $805 and NZD $893.
Yes, you read that right. You can save more than 75% of your surgery costs by getting your lips enhanced in Thailand instead of your home country. Since lip enhancement is usually not covered by insurance (because it's a cosmetic procedure), saving a couple of thousand dollars is a great discount.
Lip Enhancement: Before and After
The first thing that needs to be determined is whether you are a good candidate for lip enhancement. For that you need to consult with your physician, who, among other things, will determine whether you're physically fit for surgery or not. This is also the time where you should ask many questions as possible from your doctor. What kind of results can I hope for? How much time will the surgery take, what the risk factors etc.
When selecting a clinic for lip enhancement, do ask for before and after pictures as they give you a visual clue of the kind of results you can expect from surgery. The doctor will also tell you about things to avoid before and after the surgery to avoid complications.
Since this is a surgical procedure, there will be a subsequent healing process, although it will be shorter than most other surgeries. At this time you need to follow your surgeon's advice strictly to prevent complications.
You can also talk to your local specialist about your desire to get lip enhancement in Thailand. For one thing, he/she needs to provide your medical records, but your doctor may also recommend you the best clinics in Thailand for this procedure. In any case, Medical Departures has you covered.
After the procedure, you can heal in a relaxed environment away from prying eyes. And you can also explore the tourist attractions around your clinic as well.
What Are Some Good Clinics for Lip Enhancement in Thailand?
The top three clinics for lip enhancement are:
· Yanhee Hospital Health & Beauty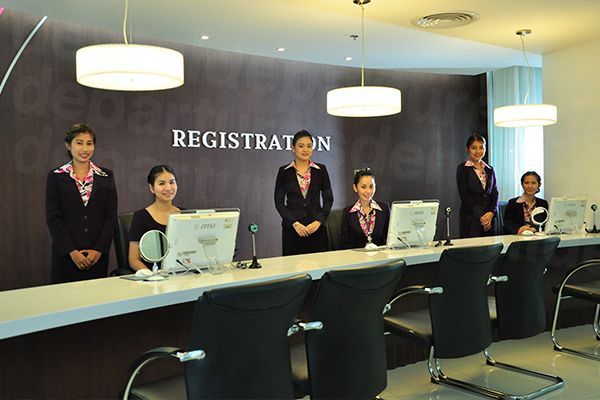 They are equipped with luxurious amenities to enhance your comfort and privacy, and they offer the best services at the lowest prices. Now that you know about the top lip enhancement clinics in Thailand, schedule a consultation right away.