Google "cosmetic medical clinics in Bangkok" and, with Bangkok medical tourism on the rise, you will be presented with a bewilderingly wide range of choices.
How can you distinguish which of these clinics provide a professional service that you can rely on? Which ones offer surgical and non-surgical procedures that are safe and proven? Which ones have been properly certified for premium cosmetic treatment? Which ones are affordable? Which are the top clinics Bangkok?
Thailand has excellent medical facilities and outstanding doctors. However, when you are considering whether to undergo premium cosmetic treatment, you must do your homework to be sure of the quality you are being promised. You need to check that your surgeon is certified to be doing what he is doing. Surgery should take place only in a fully equipped clinic that has the qualified staff and equipment to cope with an emergency.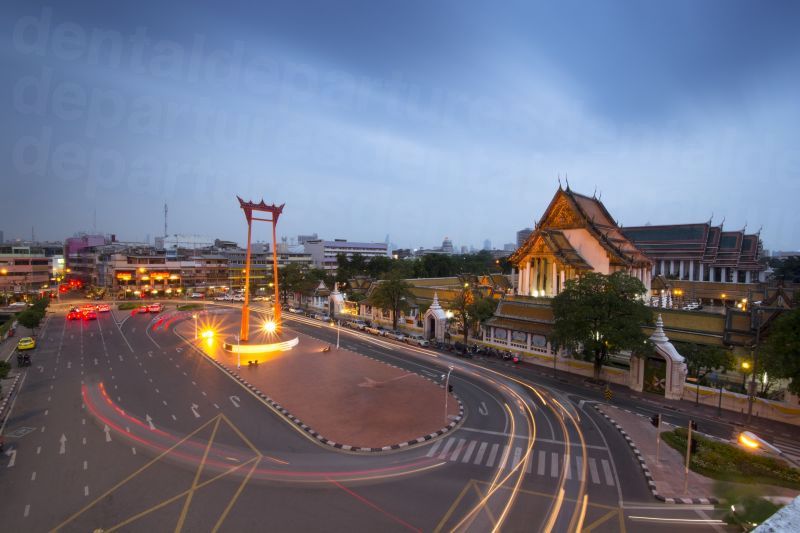 Fortunately, we at Medical Departures have done this homework already on your behalf, and provide a range of services to smooth the way for your premium cosmetic treatment:
Quality Clinics – all certified Medical Departures doctors and clinics are pre-screened;
Know before you go – high resolution photos, tours;
Real reviews from real people - read genuine past patient reviews;
Easy booking - schedule your appointment online or call Toll Free;
Medical travel insurance and financing;
Hotel Booking – we'll find the best hotel deals near your medical clinic;
Superior customer service - 24/7 availability with a 4.6 positive rating.
So, which are the top cosmetic medical and plastic surgery clinics in Bangkok offering premium cosmetic treatment?
We recommend four established, respected and leading one-stop medical providers in Bangkok:
Phyathai 2 International Hospital
Opened in 1987, Phyathai 2's fully qualified nursing staff and doctors cover the spectrum of health care in this 550-bed state-of-the-art hospital. Phyathai 2 has been awarded the JCI (Joint Commission International) accreditation - the gold seal of approval for commitment to safety and quality. The Beauty Center provides expert care in cosmetic laser surgery, plastic surgery and integrated beauty care, using the latest in technology and advanced medical equipment.
Bangkok Hospital – Bangkok (Medical)
Bangkok Hospital is part of a group of hospitals that have received permission from the Thai Royal Household to display the Garuda emblem. It houses the Bangkok Plastic Surgery and Reconstruction Center offering cosmetic procedures like Lasik and other eye surgeries, breast surgeries of all kinds, liposuction and body contouring, tummy tuck, facelift, neck lift, nose jobs, blepharoplasty, ear surgeries and all kinds of aesthetic procedures.
Yanhee Hospital Health & Beauty
Established in 1984, Yanhee Hospital is one of the most prestigious, successful and highly-respected centers of medical excellence in Bangkok. It provides the finest health, cosmetic and beauty services to local and international clients at competitive prices. Yanhee is truly a one-stop center, offering a vast range of medical treatments and beauty enhancement packages, delivered by over 150 certified doctors with years of experience and expertise in plastic surgery and cosmetic services. Yanhee has been JCI accredited since 2000.
Samitivej Hospitals Sukhumvit Branch (Medical)
The 270-bed Samitivej Hospital opened in 1979. It is an award-winning facility providing a comprehensive range of services to local and international clients. Its vision is to maintain its reputation as a leading center of Bangkok medical tourism and to provide the highest standard of care at affordable prices. The purpose-built hospital is JCI accredited and is fully equipped with state-of-the-art technology and facilities, including the Plastic and Aesthetic Surgery Center.
You can connect with us if you have any questions about cosmetic medical clinics in Bangkok.
Or, please request a personalized quote, free of charge.