Heard Mexico can offer much cheaper rhinoplasty surgery, but not sure where to start? Let Medical Departures help.
Selecting a clinic for your nose job is a very important step, and also tends to be one of the hardest things to do. There is not always a lot of information out there, and sometimes this makes it more difficult especially when you're ready to make up your mind. Choosing the right clinic is key to the success of your nose job, simply because if your plastic surgeon is not experienced in rhinoplasty, then there is no guarantee that you will be satisfied with the results. Luckily, when it comes to rhinoplasty, review Mexico and the clinics we work with to see how it is possible to get a good-quality rhinoplasty – and at a great price.
Clinica Ambar is located in Playa del Carmen, Mexico. The clinic is known to specialize in a wide range of cosmetic surgery services, including face surgery. The clinic is headed by Dr. Carlos Ochoa Edgar Villalobos who is a graduate from Mexico, and a board-certified plastic and reconstructive surgeon.
He has several years of experience as a surgeon and a conference speaker, and brings a personalized approach to his provision of cosmetic care. At Clinic Ambar, rhinoplasty price starts at USD 3,000 (CAD 4,049; EUR 2,797; GBP 2,342; AUD 3,977; NZD 4,266) compared to USD 6,109 (CAD 8,246; EUR 5,696; GBP 4,770; AUD 8,098; NZD 8,688) which are the prices for the same procedure if done in the USA or Canada.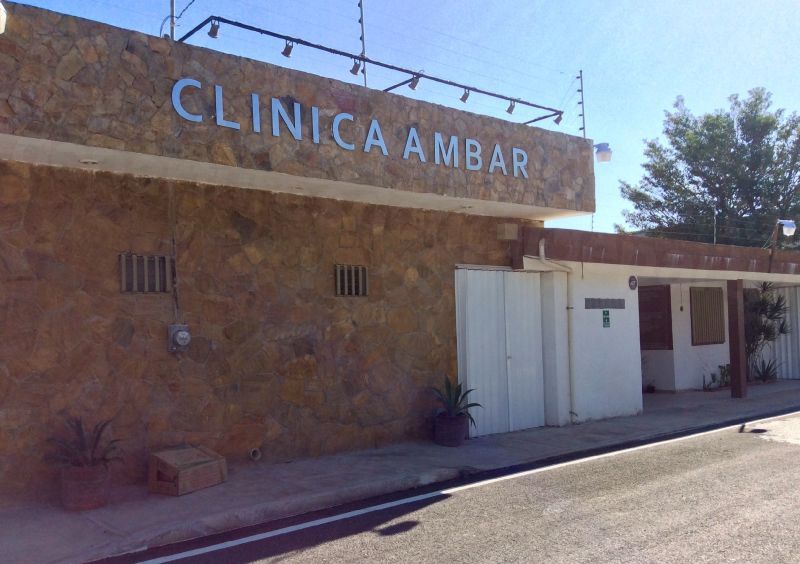 Advanced Health Medical Center
This one-of-a-kind health and cosmetic center in Tijuana is well known for its broad range of surgical security, its modern equipment and buildings and also its high level of security. Advanced Health Medical Center adopts a holistic approach in the provision of cosmetic care, ensuring that you, as the patient, are included in the decision making process. Consultations are available prior to procedures, to make sure that all your questions and needs are addressed. On average, nose jobs at this clinic cost around USD 7,000 (CAD 9,448; EUR 6,526; GBP 5,466; AUD 9,279; NZD 9,955).
Dr. Juan Gordillo's Clinic is located in Guadalajara, and is certainly one of the top rhinoplasty clinics in the city. Dr. Gordillo has been running the clinic for six years now, and its patient-centered care, professionalism and results-driven approach have made him rank among the best clinics in Mexico. Rhinoplasty price at his clinic starts around USD 2,418 (CAD 3,264; EUR 2,254; GBP 1,888; AUD 3,205; NZD 3,439).
Another great clinic to consider for your nose job is Marroquin and Sandoval's Clinic, located in San Jose del Cabo.
According to our rhinoplasty review, Mexico clinics provide excellent results, top notch care and at an affordable price. Contact our team today to find out how you can book your nose job with one of our Mexico rhinoplasty surgeons.