The blepharoplasty price in Malaysia is a massive 77% cheaper than in Australia, New Zealand, USA or Europe. So, how can you secure such a price? By taking heed of our impartial advice and tips to finding a bargain.
Using the Internet to Find out About Malaysia
If you are living without the internet in this day and age, you might as well be living your life in a half-blind state. There are so many advantages to using the internet to save money. Securing an affordable blepharoplasty price in Malaysia is one of them. Blepharoplasty clinics in Malaysia are plentiful, but knowing which ones adhere to international values is more difficult.
You can learn everything you need to know about the Malaysian medical tourism scene just by going online. We would suggest that you learn about Malaysia's favorite holiday destinations to find the ideal location for your medical tourism holiday. Destinations such as Kuala Lumpur, Johor Bahru and Penang are three of the most popular and have lots of holiday style amenities that appeal to foreign patients.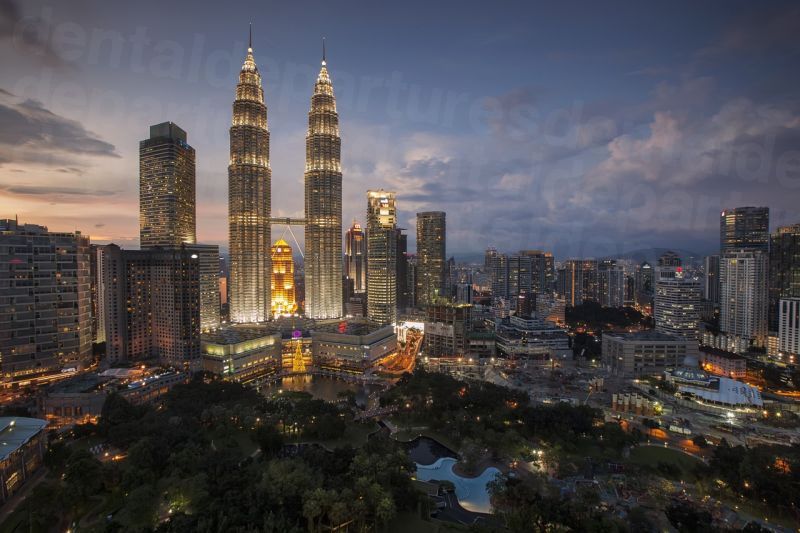 Using Medical Departures to Find Clinics
When you want to find the best choice of blepharoplasty clinics in Penang and other destinations, using a website portal such as Medical Departures will prove invaluable. Over-the-top marketing spiel on clinic websites is rife, and in some cases, correct, but in other cases incorrect. When you need to find out impartial advice that is truthful and un biased, at Medical Departures, we really do have your back and your best interests at heart.
Our listings contain useful information, including:
Doctor qualifications
Professional memberships
Before and after photos
Patient reviews
Clinic photos
Maps
Here are some highly recommended clinics for your blepharoplasty treatments in Malaysia:
Arc Clinic
Optimax Eye Specialist Centre Kuching
Affordable Blepharoplasty Prices
With prices for Blepharoplasty being nearly 80% cheaper than in the West, it is no surprise that so many people from across Australia, Europe and America fly to Malaysia to save big money. Here is an example of some of the cheapest prices in the world for blepharoplasty treatments: US $ 900 (CAN $1,161; UK £702; Euro €785; Aus $1,177; NZ $1,244), compared to the prices in the US $ 4,000 (CAN $5,163; UK £3,119; Euro €3,489; Aus $5,500; NZ $5,811).
Take your time to use these tips for finding the cheapest blepharoplasty price in Malaysia online. Medical Departures is here to help you find the bargain of a lifetime, and with these prices in Malaysia, you have just struck gold.