If you're planning a medical tourism, holiday then you want to pick a place with great laser hair removal prices.Chiang Mai is an amazing city in Thailand, where you will be able to pay these low costs while also visiting a world class cosmetic clinic.
1. Work Out How To Get There
The best way for most travelers to get to Chiang Mai is to first fly to Bangkok. There are direct flights from Australia, New Zealand, and many other countries. From Bangkok, it is only a short one hour flight to Chiang Mai.
Visitors from most western countries, including Australia, New Zealand, Canada, the US, and the UK, do not need a visa for entry into Thailand. They will get a 30-day visa exemption on arrival. This is one less expense and hassle to worry about.
2. Visit An Elite Clinic
There are many clinics offering laser hair removal in Chiang Mai , which can make selecting one difficult. You want to visit one that meets the same standards as those found back home. The laser removal professional should be well trained and qualified, while the facilities themselves should be modern and clean. Furthermore, the equipment used should be extremely high quality.
One of our favorites is the Pan Clinic. It is a top medical establishment that is completely outfitted for laser hair removals. Furthermore, it is one of the top-ranked clinics due to its outstanding laser hair removal reviews from previous patients.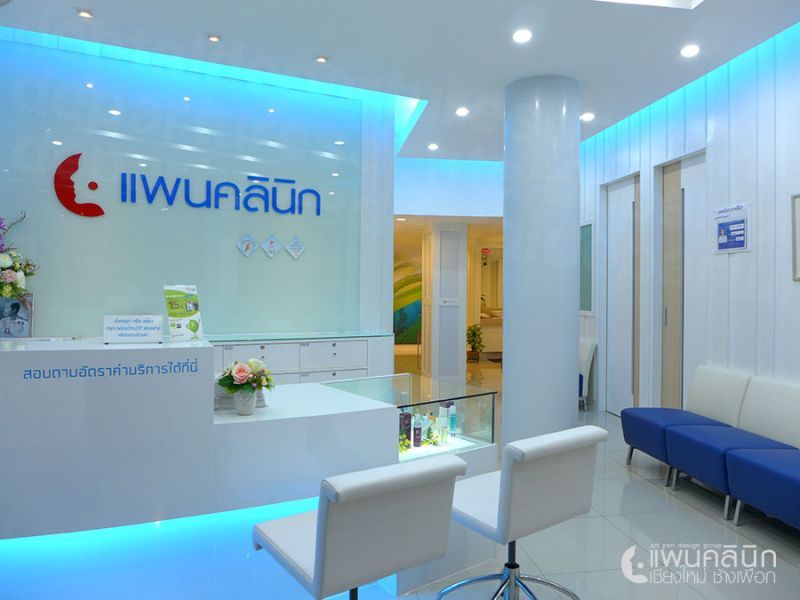 Two more excellent choices are the DIAA Aesthetic Clinic and the Rajdhevee Clinic Chiang Mai . These are modern facilities, staffed by the top cosmetic professionals. They are also highly ranked due to their very high rates of patient satisfaction.
3. Pay The Best Prices
The most attractive part about a trip to Chiang Mai is the laser hair removal prices. They are much more affordable than the inflated prices back home. Have a look at the savings possible below.
Australia: Cost of laser hair removal = $1,200
Cost in Chiang Mai = $220
Savings = $980
New Zealand: Cost of laser hair removal = $1,300
Cost in Chiang Mai = $240
Savings = $1,060
Remember, these figures are only approximate. The exact prices can vary greatly depending on which area(s) that you require the laser treatment. You can go to our clinic's pages and request a quote, to get the exact price, based on your requirements.
4. Reward Yourself With Great Food And Drink
Once your treatment is finished, it's time to have some fun. It is Thailand after all. A magnitude of bars and restaurants await. Try some delicious local cuisine and sip a Chang beer.
So there you have it, the best place for great laser hair removal prices. Chiang Mai delivers on all fronts, which will make your trip a complete success. On completion of your treatment, it is hoped that you will be 100% satisfied with the outcome, and recommend your clinic to family and friends. If you've any questions about hair removal clinics in Chiang Mai , don't hesitate to get in touch with our Customer Care Team.