Do not like your post-delivery figure? For a mommy makeover, review Mexico City as a viable medical tourism location. Despite all your diet and exercise efforts, if you find your breasts are looking smaller, or have lost volume, and your tummy is protruding, it could be time to consider surgical options. If you want to do away with those body-shaping garments in an effort to squeeze all those wobbly-bits inside, then read on.
What can a mommy makeover do for you?
During a pregnancy, it is normal for the abdominal area to expand. Once the skin has stretched and the muscles loosened, only a fortunate few get their flat tummies back. As for the breasts that become bigger during pregnancy and nursing, after the breastfeeding days are over, they often lose volume, look deflated and sag. You may also need liposuction in the tummy area or even thighs and arms, if you have excess weight.
The mommy makeover surgery will include a breast lift along with implants (or reduction if your breasts enlarged). The tummy tuck will get rid of sagging skin and tighten the muscles so you have a flatter stomach. Of course, it is important that you have completed your family before the procedure, as another pregnancy will undo what the surgery will achieve. Ideally, it is best to wait one year after your last baby is born before mommy makeover surgery.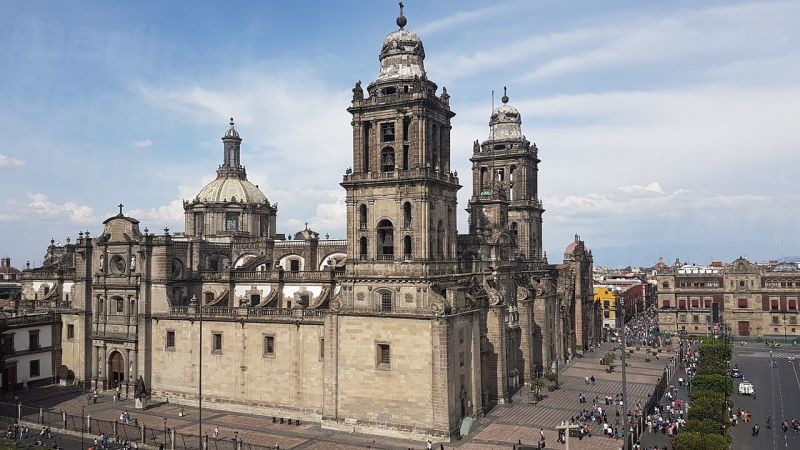 How much will a mommy makeover surgery in Mexico City cost?
You will save thousands on mommy makeover surgery in Mexico City :
| | | | | | | |
| --- | --- | --- | --- | --- | --- | --- |
| | US $ | CAN $ | UK £ | EUR € | AUS $ | NZ $ |
| Mommy Makeover Price - at home | 13,000 | 16,000 | 9,500 | 10,800 | 17,000 | 18,500 |
| Mommy Makeover Price – Mexico City | 7,500 | 9,600 | 5,500 | 6,200 | 10,000 | 10,600 |
Why else should I choose Mexico City for a mommy makeover?
Apart from the costs, Mexico City is a great destination for a mommy makeover. As Mexico's capital, it has the necessary services and amenities you would expect to find in a modern metropolis – a wide array of accommodation options, restaurants, bars and shopping. The city also has an historic centre and if you stay here, particularly after surgery, you can get back into the swing of things by taking gentle walks around the area.
The expertise available in DF is just as good as you will find at home with surgeons who are well qualified and highly skilled, as well as contemporary medical clinics equipped with the latest technologies and adhering to worldwide health and safety protocols.
For our part, at Medical Departures we do our own background checks, confirming doctor's professional memberships and qualifications, as well as doing onsite clinic visits. If things do not satisfy us, you simply will not find the clinic listed on our site. If you would like to look at some of these facilities in Mexico City more closely, check these out:
For an affordable, good-quality mommy makeover, review Mexico City's top-rated clinics, get a free quote, or talk to our Customer Care Team if you have any questions.