Did you know that prices for cosmetic, medical and dental treatments in the Western World have become so astronomical that people are now travelling abroad just to find fair prices? People from all over America, European, Australia and New Zealand are starting to wise up and search further afield for their treatments. If you are up for travelling abroad to get a cost-effective eyebrow lift, Malaysia is one place you need to consider.
SE-Asian Medical Tourism Sector
In modern times, people are throwing off the shackles of overpriced medical and cosmetic treatments to head to South-East-Asia to take advantage of the medical tourism holiday revolution. Thousands of people are visiting SE-Asian regions such as Thailand, Malaysia, Indonesia and Vietnam to get cheap and a quality eyebrow lift. Malaysia is leading the way with destinations such as Kuala Lumpur, Penang and Johor Baru, which are home to world-class medical and cosmetic treatments centers.
Although Asian eyebrow clinics and eyebrow surgeons are top-notch and trained to high international standards, the reason why medical tourism in Asia is so popular is also because it gives people a reason to visit some of these mesmerizing places. Asia is a true hotbed for culture, delicious cuisine, beautiful weather and age-old religions and temples.
Which are the best Cosmetic Clinics in Malaysia?
Finding 'the best' can sometimes be a subjective thing, but not where cosmetic and medical treatments are concerned. You either use the safest and most reliable centers or you don't have the treatments at all. It really is that simple. Where Malaysia has become so popular is down to offering not only some of the cheapest and most competitive prices in the world, but also adhering to the same high standards you would find in your home countries.
You can find lots of eyebrow lift review pages on the Medical Departures website with lots of eyebrow lift before and after photos that will give you an idea on how the treatments can work for you.
If you are looking for a highly recommended clinic for an eyebrow lift, Malaysia really does have some of the best, all of which are listed below: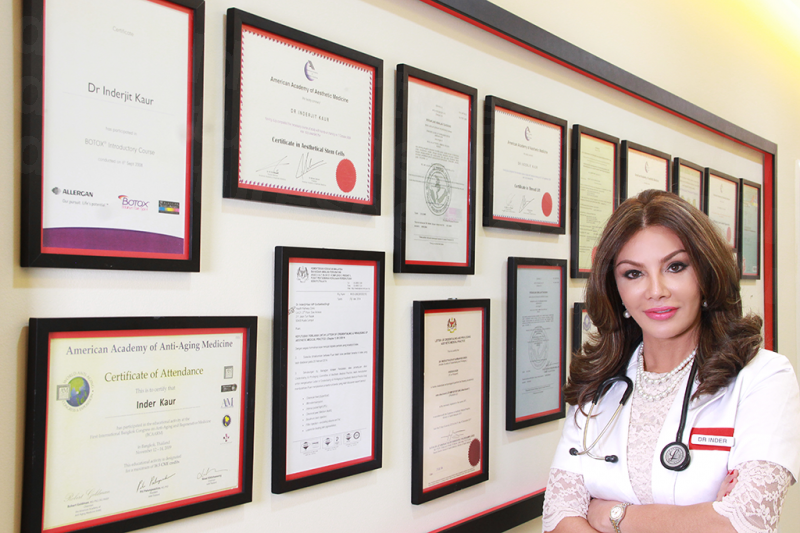 Eyebrow Lift Cost
The eyebrow lift cost difference between Western nations and Malaysia is a jaw-dropping 90%. That's right, you heard me correctly. Please take a look at an example of the prices you can expect to pay for an eyebrow lift in Malaysia:
USD $1,000 (CAN $1,249; UK £756; Euro €846; Aus $1,249; NZ $1,339),
compared to the prices in the US:
USD $ 11,000 (CAN $13,673; UK £8,321; Euro €9,365; Aus $14,000; NZ $14,971).
When you are searching the internet to fin the cheapest possible clinics for an eyebrow lift, Malaysia is cheaper than anywhere else on the planet. More people than ever before are casting off the expensive prices back home and jetting off to SE-Asia to take advantage of this medical tourism vacation revolution. Make sure you don't miss out on the bargains!