Find the Best Tummy Tuck Cost: Penang, Malaysia's Multi-cultural State, Welcomes Medical Tourists All Year Long
Inside a glossy operation room with the latest surgical equipment placed on exquisite wooden flooring, a woman wakes up after a tummy tuck surgery. She really needed a surgery to flatten her abdomen once again after the delivery of her second child. She is cared by an Asian nurse at her bedside. From inside the room, the patient cannot tell whether she is in Australia or Malaysia. This a typical scene at clinics in the Malaysian state of Penang. Thousands of tourists frequent the country annually, seeking affordable an tummy tuck cost. Penang, especially, offers what they are looking for.
So how low are these prices anyway? Is tummy tuck surgery in Penang worth it? These and other questions are discussed in the following paragraphs.
Tummy Tuck Cost in Penang
Previously, medical tourism involved people from under-developed nations seeking better health-care in the US, Europe, or Australia. However, the dynamics have reversed, and now Kiwis, Aussies, Americans and Europeans are flying to Asia and Latin America to find affordable healthcare and cosmetic procedures.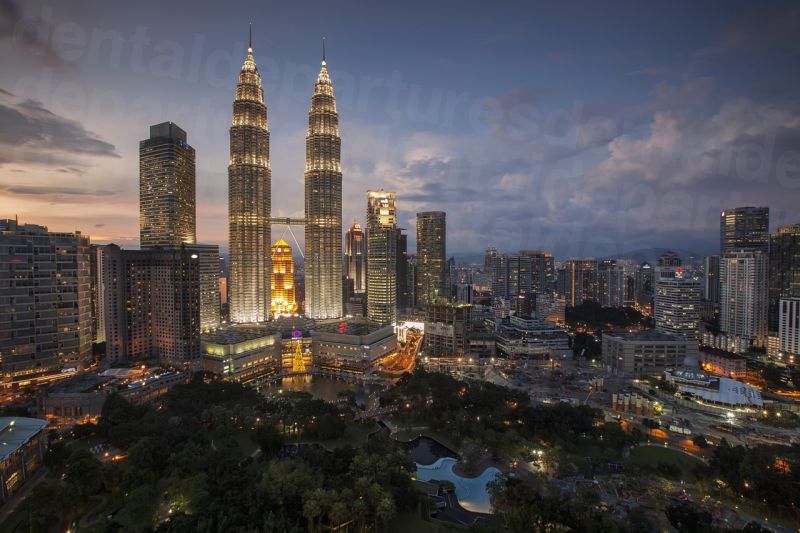 As a rule of thumb, Aussies and Kiwis can expect to save 40%-50% on any major procedure, cosmetic or otherwise, in Malaysia. Here is a tummy tuck cost comparison based on estimates from the countries under discussion:
Cost of Tummy Tuck in Australia: AUD $13,300
Cost of Tummy Tuck in Malaysia (low): AUD $2100
Cost of Tummy Tuck in Malaysia (high): AUD $6400
Cost of Tummy Tuck in Malaysia (average): AUD $4200
Percentage Difference: 68%
Cost of Tummy Tuck in New Zealand: NZD $13,900
Cost of Tummy Tuck in Malaysia (low): NZD $2200
Cost of Tummy Tuck in Malaysia (high): NZD $600
Cost of Tummy Tuck in Malaysia (average): NZD $4400
Percentage Difference: 68%
The LEH Clinic (run by renowned tummy tuck surgeon Dr. Louis Leh) is currently offering this procedure at AUD $4800 and NZD $5000, which is 65% lower than you what will pay back home.
Why Are Surgery Costs Low in Malaysia?
There are various factors that make up for this staggering price difference, but three major factors are:
Low operating costs

Low malpractice insurance premiums

Competition among hospitals and clinics to attract the greatest number of medical tourists
Apart from local competition, Malaysian healthcare facilities also have to compete with those of Thailand and Singapore, making hospital costs extremely affordable for tourists.
What's the Catch?
There is no catch! Since 2009, the Ministry of Health in Malaysia closely monitors the local medical tourism industry to maintain a high standard of quality. So you are getting the same level of treatment you can expect back home.
For your own satisfaction, you can do some research. When looking for clinics in Penang for tummy tuck, review each facility's credentials. You can easily do this online before landing in Malaysia, or can do it at the Malaysian Healthcare Travel Council (MHTC)'s concierge at the Penang International Airport.
Medical Departures can help you to find the best tummy tuck cost. Penang's quality-checked clinics await, so book your appointment online, or talk to our Customer Care Team if you need further information.