Are you hankering after a flat tummy? If your tummy is sagging or protruding due to weight gain and loss (such as after bariatric surgery) or post pregnancy, you may desire a flat tummy to be able to wear the clothes that you want. Tummy tuck surgery in Costa Rica will give you the flat tummy once again. With beautiful destinations, amazing countryside known for ecotourism and natural attractions, Costa Rica is a gorgeous holiday spot. Its high quality medical facilities and affordable rates also make it an attractive medical tourism destination where you can combine a holiday with cosmetic surgery.
What does tummy tuck surgery involve?
To have a flat tummy you have to undergo the surgery, which does entail some amount of discomfort and pain. However, it is better to bear this for a few days or weeks than carry a bulging tummy for the rest of your life. You can opt for a mini tummy tuck or a traditional one, depending on where and how much your tummy is protruding. A mini tummy tuck is usually performed below the navel, whereas the traditional one goes above as well.
After extensive surgery, you may require that the belly button is repositioned as well. If there are some fat deposits the doctor can probably remove them via liposuction. The skin is cut, the excess skin and tissue removed and the muscles are tightened. The skin is then sutured low down in the pubic area, so that scars are not visible. After tummy tuck surgery in Costa Rica, you are required to wear compression garments for quite some time to expedite healing.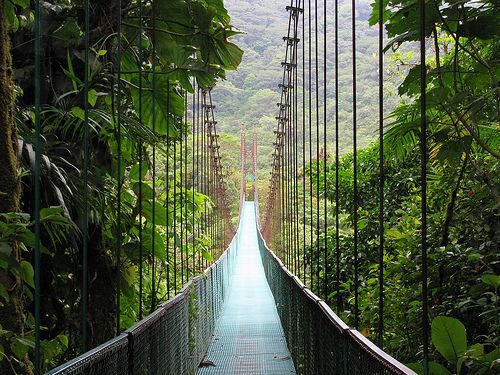 What is the tummy tuck price in Costa Rica?
If the expense of the surgery is a major consideration, then the affordable tummy tuck price in Costa Rica will prove to be a pleasant surprise. This surgery will cost you an average of US$4,884 (CAD6,055, £3,642, €4,159, AUD6,221, NZD6,783) in a Costa Rica clinic.
In the country where you live, the surgery would set you back by around US$10,100 (CAD12,519, £7,532, €8,603, AUD12,866, NZD14,027).
Which are the top clinics in Costa Rica for this surgery?
As Costa Rica has many tourist destinations and numerous cosmetic clinics, you can cut down on your research time when you book through Medical Departures at any of the clinics we have quality-checked. Among these are:
Pablo Solis – Dr. Solis is a renowned plastic surgeon who works out of San Jose, Costa Rica, from the CIMA Hospital and the Catholic Hospital, with high quality and advanced medical facilities.
Pablo Solis Liberia – Dr. Solis also offers the same level of care and treatment from Liberia, which is a major tourist hot spot. He is a specialist in all kinds of reconstructive and esthetic surgeries.
Gustavo Chavarria Leon – working out of the Costa Rica Center for Plastic Surgery, the doctor is highly experienced in all kinds of plastic surgeries and cosmetic treatments and delivers the results that you want.
Book with Medical Departures for your tummy tuck surgery in Costa Rica at the clinic of your choice.