Thailand has long been a hive of affordability, which has driven the tourist market in the Kingdom of decades. Although many people visit Thailand on holiday to take advantage of that value for money, did you even think about visiting here for a medical tourism holiday? Please keep reading to find out how you can find a clinic with the best value tummy tuck procedures price. In Thailand, you'll get some of the cheapest cosmetic treatment prices in the world.
Understanding Medical Tourism in Thailand
Over the past few years, Thailand really has come into its own as the ultimate medical and cosmetic tourism destination in SE-Asia. Across destinations such as Bangkok, Pattaya, Phuket, Koh Samui and Chiang Mai, you can find the most competitive tummy tuck prices in Thailand.
The kingdom's success lays on its ability to offer visitors top-notch modern medical facilities and prices that are unbeatable. When you also take into account the stunning all-year-round sunny weather, the breathtaking cultures, awe-inspiring natural beauty, top-notch restaurants and boutique shopping options, Thailand successfully merges a world-class holiday atmosphere with the latest technological advancements in the plastic surgery and cosmetic treatments sector.
Now we know that Thailand is a true hub for medical tourism, how do you find a clinic that merges all the best that Thailand has to offer?
Tummy Tuck Clinics in Thailand
We would suggest that you piggyback the information on websites such as Medical Departures where you will find recommendations that have been created by researching online reviews from former patients of clinics in Thailand.
Medical Departures have sourced all the information you need to streamline your clinics options so you have quality options. These below clinics perform to high standards that appeal to Western clients from places such as Australia, New Zealand, Europe and America, who now flock to Thailand for their cosmetic treatments.
Nirunda International Aesthetic Centre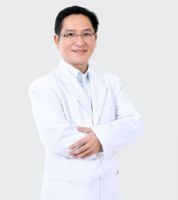 Yanhee Hospital Health & Beauty
Tummy Tuck Costing
The price for a tummy tuck in Thailand is a fraction of the prices in the Western World and makes the Kingdom one of the most affordable medical tourism locations in the world. Please see a selection of tummy tuck prices at Ktop Clinic in Bangkok for you to digest: US $8,000 (CAN $9,815; UK £5,976; Euro €6,684; Aus $10,029; NZ $10,979), compared to the prices in the US $ 10,100 (CAN $12,733; UK £7,821; Euro €8,565; Aus $14,000; NZ $15,171).
The tummy tuck procedures price in Thailand is known as one of the cheapest in the world and one of the main reasons why medical tourism vacations in Thailand are now some of the most desirable. Let us find you a medical clinic in Thailand that offers undoubted quality and a price that's right.