Thousands of people undergo liposuction in Penang, Malaysia year-round to attain the beautiful body that everyone desires. Penang is one of the most visited destinations for liposuction in Asia, providing cutting edge surgical and aesthetic procedures.
Have you tried all other conventional methods of excess fat removal, unfortunately nothing worked on that stubborn fat? In that case liposuction is the method that will make all your dreams of the perfect sculpted physique, a reality.
Liposuction basically sucks out the excess unwanted fat stored in different parts of the body like your tummy, buttocks, thighs etc. You would not need strict diets and tedious exercises to burn the fat.
The complete process starts with your research and we are here to help you with selecting the best clinics available. We at Medical Departures never compromise with the services that we offer to our clients and therefore we provide you information about the most reliable and sophisticated clinics that carry out liposuction at Penang.
The specialist doctors at the clinic are well trained to carry out all the procedures and are determined to provide you with the best results. Moreover the infrastructures at the facilities are top notch. Always remember to give a detailed history of your past medical health, your habits and medication to the health professionals before the surgery as these criterion largely govern the outcome of the surgical procedures.
The surgery is a simple process, done under general anesthesia. The fat just below the skin is agitated with the help of a cannula and thereafter it is suctioned out with the help of a small high speed suctioning devise. It takes a few days to recover from the surgery and with maximum rest and proper maintenance you would be able to notice considerable changes in the contour of your body.
Liposuction, being a cosmetic surgery, is on the costly – side making the process a luxury. But, on the contrary, in Penang, liposuction is affordable. In your country, liposuction costs about 8600 AUD (6000 USD, 4642GBP, 7790 CAD, 8240 NZD, 5256 EURO). Now imagine the same procedure in a similar facility at Penang would cost you an average of 2866AUD (2178 USD, 1685GBP, 2827CAD, 2991 NZD,1908 EURO). That is a whopping 63% decrease.
Our clinics at Penang are all internationally renowned. Leh clinic is one such facility where protocols are followed according to international standards. The before and after liposuction pictures provided on the clinic website are worth viewing as the changes are brilliantly noticeable. Moreover, our clients who have already undergone the procedures are always willing to share positive reviews of liposuction.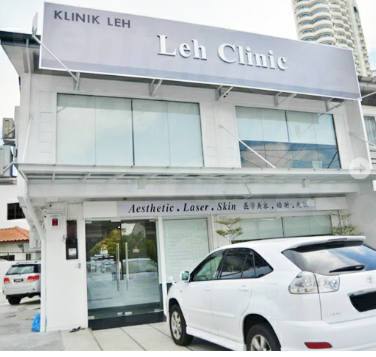 The beautiful waterfront and the lush green tropical national park make Penang one of the best destinations for medical tourism. So, what are you waiting for? Start your research and along with our help you will be able to find the most reliable, highly advanced yet affordable clinics offering liposuction in Penang just at the click of a button.