In case you are considering Kuala Lumpur for your plastic surgery and wonder what the prices are and how good the region is, set your apprehensions at rest. Medical tourism in Kuala Lumpur attracts tourist from all over the globe and the area is especially popular with people from Australia and New Zealand, and even neighboring countries like Thailand and Singapore.
Why Kuala Lumpur?
Kuala Lumpur is a well-developed city with an excellent medical infrastructure that provides high quality care at affordable prices. It has a largely English speaking population that is warm and friendly. It also has high quality hotels at various price points, big hospitals, many of which have luxury suites, numerous tourist attractions like the Batu Caves, KL Bird Park, Aquaria KLCC, Petronas Towers, Suria KLCC and huge, modern shopping malls.
It is a multi-cultural city with a mix of Malaysians, Chinese and Indians – and a huge floating population of tourist throughout the year. It is known for its food, whether fine dining or hawker stalls, for shopping and lounges and clubs that are open until the early hours of the morning.
KL airport is huge and bustling and is serviced by major international airlines. You can also get low-cost flights from to nearby destinations. Besides, Malaysia has a very tourist friendly visa policy and visitors from many countries get a visa on arrival. Medical tourism in Kuala Lumpur is booming.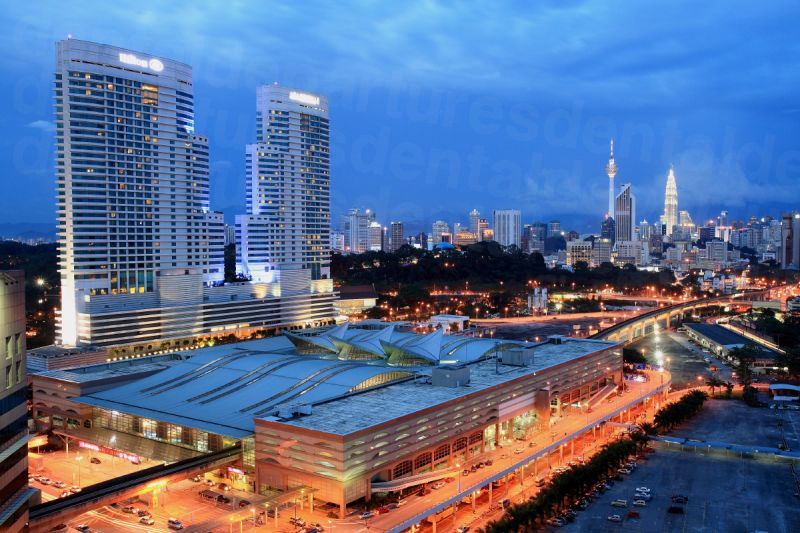 Prices of various procedures in KL
To give you an idea of how much money you would save on plastic surgery in Kuala Lumpur here are some price comparisons:
A Tummy tuck in Kuala Lumpur – at home, a tummy tuck can cost US$10,100 (AUD13,271, NZD13,874, £7,836, €8,858, CAD13,003). For tummy tucks in Kuala Lumpur rates are as low as US$3,232 (AUD4,073, NZD4,357, £2,456, €2,727, CAD4,070).
A Facelift in Kuala Lumpur - you would pay as much as US$18,000 (AUD22,792, NZD24,332, £22,796, €15,330, CAD22,796) in your country of residence for this surgery. Facelifts in Kuala Lumpur will cost you only US$2,696 (AUD3,411, NZD3,642, £2,067, €2,294, CAD3,412).
Breast lift in Kuala Lumpur – this can cost around US$11,000 (AUD13,960, NZD15,142, £8,486, €9,384, CAD14,006) in your country of residence, but a Breast lift in Kuala Lumpur will cost you only US$3,313 (AUD4,204, NZD4,560, £2,555, €2,826, CAD4,218).
Good quality clinics in Kuala Lumpur
While there are numerous medical centers in KL that perform plastic surgery, it is best to go to a verified clinic. Medical Departures lists some of the top quality-checked clinics on our website. These clinics include:
Clinic RX – this clinic does all kinds of aesthetic and cosmetic treatments that are non-surgical and minimally invasive like filler, Botox, laser treatments and more that require little or no downtime.
The KL Sky Clinic – this clinic performs many skin-enhancing procedures like acne and scar removal, as well as procedures like eyelid surgery, thread lift, face lift and cosmetic treatments.
Pantai Medical Centre – a fully-fledged hospital that provides all kinds of medical and cosmetic treatments, this medical center has 330 beds and the latest in diagnostic equipment.
Book with Medical Departures for the surgeries or treatments that you need and take advantage of medical tourism in Kuala Lumpur.