When your neck is what is making look older than your years, you may well consider neck lift surgery as it results in a smoother and tighter neck that takes years off your age. On checking neck lift reviews, Phuket is a popular medical tourism destination thanks to its central location and its low cost medical care.
Phuket for a holiday and for plastic surgery
Phuket is a top holiday spot globally, attracting tourists of all kinds from all over. It is known for its fabulous beaches and its clear waters. Patong is particularly famous for its party atmosphere and vibrant nightlife, but there are many other beaches that offer different activities. And Phuket Town, too, has many local attractions. With innumerable beach resorts and villas available at reasonable rates, there is no reason that you will not enjoy a holiday in this tropical paradise.
With a large floating population of tourists, it is no wonder that it has many cosmetic clinics and health centers to attract people who are on the lookout for good quality medical care at affordable rates. The doctors in Thailand have to go through a rigorous medical education before they can practice and many may have done some of their advanced studies in western countries or may be affiliated to recognized international boards.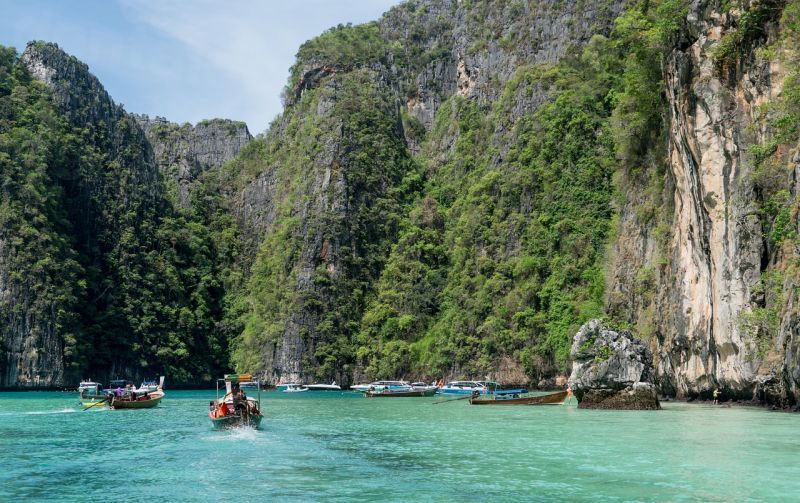 High quality neck lift clinic in Phuket
Even if you go to a top clinic in Phuket like Phuket Plastic Surgery Institute you do not have to pay unaffordable rates. In fact, it is a very reasonably priced and you only pay a fraction of the cost that you would do in your own country.
Neck lift cost in Phuket is an average of AU$14,000 (NZD14,628, £8,232, €9,375, US$10,643 CAD13,834) in an advanced country. The cost of similar surgeries are much lower in Phuket where you can pay an average of AU$3,000 (NZD3,135, £1,763, €2,008, US$2,280, CAD2,954). The cost difference will enable you to splurge on a holiday as well because travel and other costs are also reasonable.
Neck lift reviews in Phuket
If you read neck lift reviews in Phuket you will find that people are very happy with the experience as it makes them look much younger. As the extra skin is tightened, the wrinkles are eliminated and your neck looks much smoother. This gives your face a more youthful appearance.
Neck lift can be done as a standalone surgery if your face otherwise does not need any work. Or it can be combined with other surgeries like a full facelift, a lower facelift that includes chin and jaw line, browplasty or eyelid surgery that removes wrinkles on other parts of the face. It can also be combined with minimally invasive cosmetic procedures that are anti-aging.
If you have read the neck lift reviews in Phuket and decided on a high quality plastic surgery clinic like Phuket Plastic Surgery Institute with many plastic surgeons who are highly experienced, book now with Medical Departures and confirm your appointment for your neck lift in Phuket.