Looking to enhance the shape of your breasts? Save hundreds of dollars and travel south across the US-Mexico border with Medical Departures.
Save at least 50% at one of our background-checked, Breast Augmentation clinics in Tijuana . Receive high-quality, low-cost cosmetic care for a fraction of the price compared to home.
Combine Tijuana's vibrant nightlife, restaurants and bars, endless shopping options and cultural attractions with a quality-checked surgeon for a first-rate medical tourism experience.
Why Choose Tijuana for Breast Augmentation?
Tijuana is easily accessible from the US and Canada thanks to Tijuana International Airport and nearby San Diego Airport. Many patients annually cross the border by road, foot or plane, seeking out top-notch, inexpensive cosmetic care. Cross-border travelers are discovering the new Cross Border Express (CBX) skybridge, reducing wait times and saving on domestic flights within Mexico.
As elective plastic surgery is usually not covered by your US or Canadian health plan, procedures are costly in Canada and the US, making Tijuana all the more appealing for medical tourists.
This medical tourism hub offers a myriad of cosmetic and aesthetic surgery at affordable rates, saving you hundreds and possibly thousands of dollars, depending upon your specific procedures.
Boasting leading medical facilities, English-speaking staff and modern interiors, Tijuana features luxurious hospitals and clinics with superb amenities—even better than at home. Catering to overseas patients, doctors are highly-experienced with many of the best specialists undergoing training in the US and members of several prestigious boards and associations.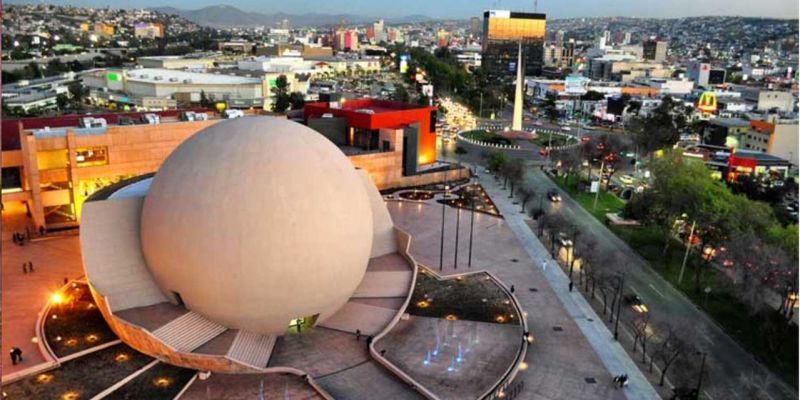 Will I Receive the Same Level of Care in Tijuana?
Absolutely—expect quality care if not better than at home at one of our fully-approved clinics. Medical Departures works in conjunction with the very best clinics in Tijuana, some of which are JCI accredited, testifying to the highest standard of care available.
You are in safe when making a booking via Medical Departures. We meticulously vet doctors' qualifications, accreditations, experience and training as well as hospital and clinical amenities. Check out our extensive listings, read breast augmentation review Tijuana cases, view maps, compare prices and browse virtual clinic tours. Some of our highly-respected clinics include Ricardo Vega Montiel , Advanced Health Medical Center , Molding Clinic Cosmetic Surgery Center , Cammel Plastic Surgery and Dr.Isabel Balza Mirabal .
What Is the Price of Breast Augmentation Compared to Home?
Save more than 60% on treatment compared to the US and Canada:
Breast augmentation in the US: $11,500

Average price of Breast augmentation in Tijuana: $4,300
Why Choose Tijuana?
A favored destination among American and Canadian patients, Tijuana is enjoying a cultural and commercial renaissance—no longer the dusty border town filled with bars, brothels and zonkeys. Tijuana now boasts a wealth of leading facilities and clinics, attracting medical tourists seeking convenient, low-cost, top-quality cosmetic care.
Tijuana is ideally placed for international travelers with Aeropuerto Internacional Abelardo L Rodríguez within minutes of most clinics, and San Diego Airport less than 35 minutes away by car.
For the medical tourism traveller, Tijuana offers a reinvigorated nightlife and dining scene, retail therapy, and numerous museums. Experience a bull-fight, play a round of golf or experience a traditional Mariachi band. Music festivals take place throughout the year such as the Hispano American Guitar Festival and Bi-national Mozart festival.
Discover Rosarito and its glorious beaches less than 25 minutes from downtown Tijuana or take in greyhound racing at the Hippodromo Client. Other places of interest feature The Wax Museum and Morelos State Park.
Where To Stay in Tijuana
An abundance of hotels in Tijuana are available with styles and accommodation to suit all types of budgets, from wallet-friendly hostels to stylish condominiums and specialty lodging options.
What's the Next Step?
Book an affordable, high-quality clinic or hospital with Medical Departures. Our Customer Care Team can assist with your travel plans and the booking process. See below for ways to get in touch to discuss your breast augmentation procedure in Tijuana.