Get Hold of the Lowest Mommy Makeover Price Mexico has to Offer and Get your Pre-Baby Body Back!
Many plastic surgeons in Mexico are now offering affordable packages for of cosmetic procedures known as a 'Mommy Makeovers'. Basically, a mommy makeover aims to deal with the post-pregnancy body issues women have, in a single-session surgery. The surgery mostly focuses on the breasts and the tummy, and involves procedures like tummy tuck, breast augmentation, and liposuction etc. When it comes to mommy makeover price, Mexico is way cheaper than the US. In the following paragraphs, we tell you all about having a mommy makeover in Mexico.
What is a Mommy Makeover?
Pregnancy is wonderful, but it can take a toll on your body, especially the breasts and the tummy. Carrying the baby for nine months and then nursing him can have you longing for your pre-baby physique. Diet and exercise is one way to do it, but a mommy makeover ensures that you get a body structure that you like with much less hassle.
Of course, you will still need a healthy regimen to maintain your body post surgery. Going to Mexico not only ensures that you save thousands of dollars on your procedure, but you also get a much needed break from your daily routine.
Mommy Makeover Price in Mexico
The average cost of mommy makeover in the US is $13,000, but the same procedure costs just $7,500 in Mexico, giving you an impressive discount of 42%. You can even get a lower price (around $4,700) depending on the clinic you select. That is why you need to shop around for quotes so that you get the lowest price for mommy makeover. But even when you are gathering quotes, do ensure that you search registered, reliable clinics. This brings us to the next point.
Mommy Makeover Clinics in Mexico
The top clinics in Mexico for this procedure are as follows: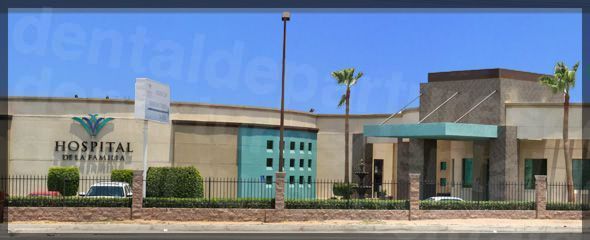 You can read more about these clinics right here at Medical Departures, the perfect place to read a mommy makeover review or two. This portal is an amazing source for medical tourists seeking low-cost but high-quality medical procedures around the world.
And while you are doing research, also look up mommy makeover before and after pictures right here on Medical Departures. This is essential because you need to know as much as possible about the procedures you are going to get, and that too away from home. A mommy makeover involves more than one surgical procedure and a greater time under anesthesia, so you also need to be aware of the risk factors. When consulting with a surgeon, feel free to ask as many questions as you like.
Lastly, you should also consider taking someone along with you on your medical trip to support. Transport expenses will not be a problem, thanks to the low mommy makeover price Mexico is offering! Find out more about a mommy makeover in a Mexican clinic and don't hesitate to contact our Customer Care Team, who are always happy to assist.