Thailand's largest and most-visited island of Phuket welcomes millions of people every year thanks to its pristine sandy beaches, lush jungle landscape, eclectic nightlife and international airport providing easy access. But in addition to all the obvious reasons to visit this tropical island, medical tourism for facelifts and other cosmetic surgery procedures is now attracting thousands of visitors every year. That number is also on the rise as more high-quality clinics open up in Phuket and word-of-mouth spreads about the low prices to be found.
The question is, what is the best clinic for a facelift in Phuket ? In this Medical Departures guide, we'll direct you to the most reputable, most affordable, and most technologically advanced clinics for this fully customizable cosmetic procedure . But first, let's take a look at those prices.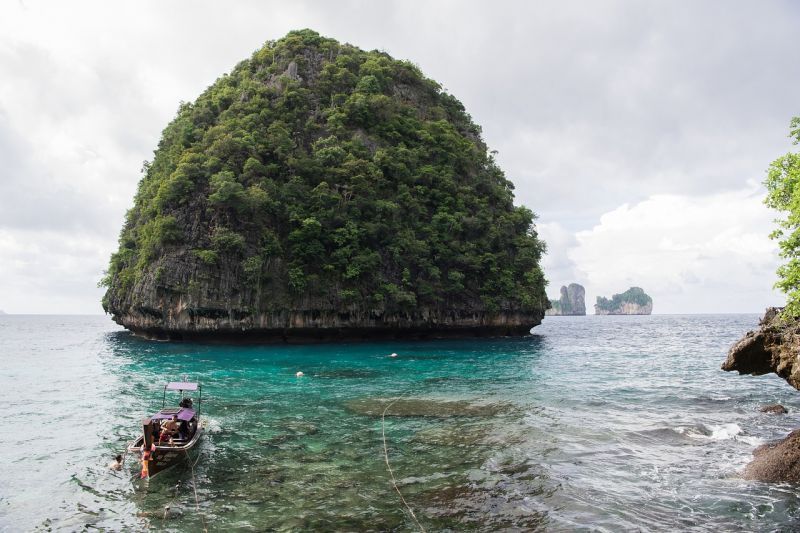 Facelift Price (Phuket's Leading Clinics vs. Western Competitors)
Western Average

$18,033 USD ($23.904 AUD, $25,645 NZD, $24,340 CAD, €16,813 EUR, £14,081 GBP)

Phuket Plastic Surgery Institute

(Lower Facelift)

$4,801 USD ($6,364 AUD, $6,828 NZD, $6,480 CAD, €4,476 EUR, £3,749 GBP)

$4,237 USD ($5,616 AUD, $6,026 NZD, $5,719 CAD, €3,950 EUR, £3,308 GBP)

$4,237 USD ($5,616 AUD, $6,026 NZD, $5,719 CAD, €3,950 EUR, £3,308 GBP)
So, with average savings of $11,000-12,000 USD, when you choose Phuket for your facelift at one of these world-class clinics, you'll have an opportunity to treat the family to a memorable vacation , cover your travel expenses, and still have plenty of money to save or use to pay bills when you return home!
Top Clinics in Phuket for a Facelift
Phuket Plastic Surgery Institute , or PPSI, is a cutting-edge ultra-modern medical clinic specifically oriented to the high standards of its largely Western patient base. Staffed fully by friendly English-speaking staff and utilizing the most advanced practices for facelift procedures, PPSI is a pioneer in the industry. Lead surgeon Dr. Thanakom Laisakul is a decorated plastic surgeon with over two decades of experience in the field and is accredited by multiple medical associations including the International Society of Aesthetic Plastic Surgery (ISAPS).
Apex Profound Beauty Clinic – Jungceylon Branch is a branch of the reputable Apex Profound Beauty Clinic brand which has multiple clinics open across Thailand. This clinic is located in Jungceylon Mall on Phuket, the epicenter of high-end shopping on the island with over 200 stores -- including some of the most elite retailers in the world. Staffed by surgeons trained and educated in the West, Apex Profound Beauty Clinic – Jungceylon Branch is an excellent option for your facelift.
Apex Profound Beauty Clinic – Phuket Branch is a sister branch of the Jungceylon Branch clinic, and founded by Dr. Nantapat Suphanchart who has extensive medical education in the United States and is certified by the American Medical Association and the International Society of Dermatology.
Getting Started
So, when you're asking "What is the best clinic for a facelift in Phuket?", these three clinics represent the best of the best in terms of high quality and low cost. When you're considering booking your appointment, you might want to take advantage of our Medical Departures' Exclusive Packages to save big on hotel costs, making your tropical medical tourism vacation even more affordable.
Sources:
Best Year Ever for Phuket Tourist Arrivals. Hozpitality. 25 January 2018. https://www.hozpitality.com/news/announcements/best-year-ever-for-phuket-tourist-arrivals
Facelift and Necklift. British Association of Aesthetic Plastic Surgeons. https://baaps.org.uk/patients/procedures/12/facelift_and_necklift
Reeves, Ben. The Family Guide to Phuket. Hotels.com. 2017.
http://www.phuket.com/yourguide/family/