Considering Thailand as an inexpensive option for an eyebrow lift? Chiang Mai, Thailand can provide you will the service and expertise you desire all for penny's on the dollar.
Over recent years Chiang Mai has become a desirable destination for cosmetic tourists to indulge in the cities cheap medical services as well as it's beautiful scenery. The popular spike in cosmetic clients served in Chiang Mai is no coincidence; the city has received attention from westerners due to its credible cosmetic institutes and reasonably price treatments.
Medical departures is here to provide you with our go-to eyebrow lift clinic located in the heart of Chiang Mai
This institute offers a diverse set of cosmetic procedures ranging from eyebrow lifts to oral surgeries to liposuction treatments. Other services from the Rose Clinic are Cosmetic Surgery, Nose, Eye Surgery, Facial Rejuvenation and Anti-Aging Medicine.
The Rose Clinic starts you off with a team of consultants as well as with a professional team of doctors who work with the worlds most advanced cosmetic technology. In addition, this clinic offers a free consultation meeting to those interested.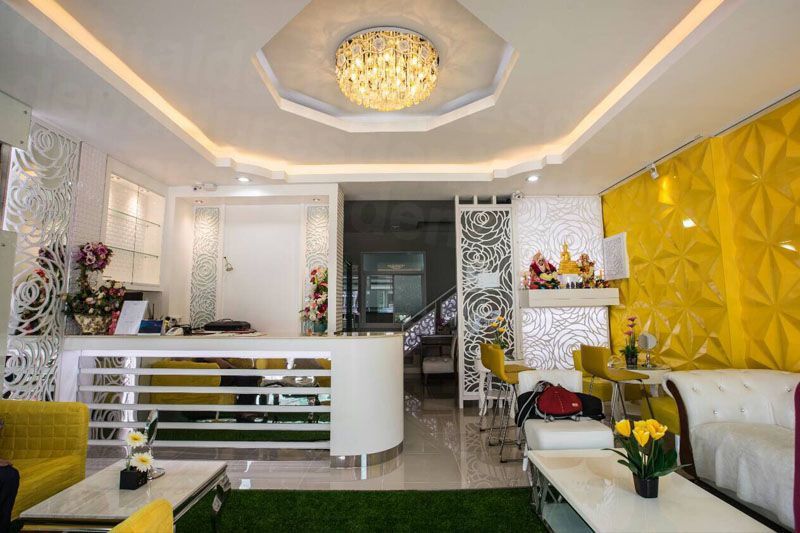 Rose Clinic eyebrow lift cost can go for as low as 847 USD, 661 GBP, 790 EUR, 366 CAD, 359 AUD, 385 NZD.
Western prices for eyebrow lifts are as follows: 6,855 USD, 5,268 GBP, 6,391 EUR, 8,528 CAD, 8,375 AUD, 8,985 NZD.
You may want to jump the gun right away and book your appointment with the clinic you think suites you best. No matter which doctor or clinic you have an interest in, Medical Departures always recommends that our website visitors schedule a consultation meeting. A consultation meeting can be helpful for a number of reasons.
Firstly, a meeting with your potential eyebrow lift surgeon can answer any questions or settle any apprehensiveness you might have prior to the treatment. Second, a meeting with your surgeon can also instill a trust, which is very important so you feel confident in choosing the right surgeon before going heading into the procedure. Last but not least, your surgeon will provide you with a pre and post itinerary helping you step by step to prep before and recover after surgery.
We would also suggest that when browsing each of these clinics or surgeons from the Medical Departures website, please make sure to check the 'Reviews' tab on our site feature bar to get actual opinions and experiences of each clinic/surgeon from previous patients. The same goes for the 'Hotels' tab located on the feature bar. The 'Hotels' tab will direct you to accommodations nearest that clinic.
Rose Clinic is without a doubt on of Thailand's most respect clinics when it comes to an eyebrow lift. Chiang Mai is slowly increasing it's demand for cosmetic procedures, but it's cheap prices look stable for years to come. For more information or if you have any questions, please contact our customer service hotline.