Tropical paradise, haven for Western tourists, the Land of Smiles, refuge from everyday stress of your Western life, Thailand is chock full of quality hair transplant providers to help you shed a few decades off your look. Have a blast while getting treatment, and go back home with a brand new head of hair. Medical Departures is here to assist with our Thailand hair transplant center guide to the best hair transplant Hospital Thailand has to offer!
At home, a hair transplant might set you back $8,300 USD (€7,407 EUR, £7,407 GBP, $11,126 AUD). But we've got good news! These Thailand clinics offer an average of 34% discount off the price without sacrificing any of the quality you would expect in the West – high-quality hair transplants in the Land of Smiles only cost $5,500 USD (€4,908 EUR, £4,219 GBP, $7,373 AUD).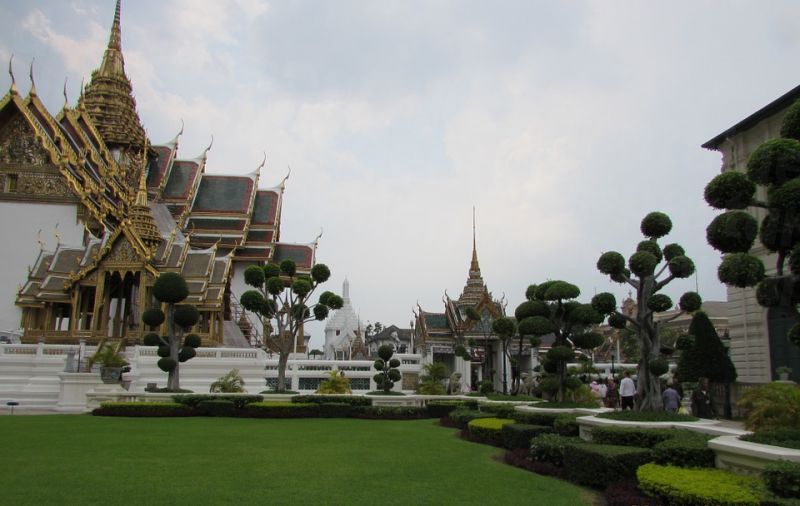 Yanhee Hospital:
First up on our top hair transplant center guide is Yanhee Hospital, a Bangkok staple for quality cosmetic improvement procedures including hair transplants. The clinic offers the works to bring you the best hair transplant possible – skilled surgeons, friendly staff, and the most modern technology.
Check the clinic out for all the information you need to get started with Yanhee Hospital .
Bangkok Hospital Phuket:
A perennial list-topper, standard-bearer for results-driven hair transplants, Bangkok Hospital Phuket is located in the beautiful Thai getaway Phuket, infamous home to some of the most gorgeous beaches on the planet.
Bangkok Hospital Phuket specifically caters to international clientele at prices that make its Western competition blush. Head over to Medical Departures profile to get book your appointment today!
Vplast Clinic Pattaya:
Renowned for its nearly unmatched quality at affordable prices in the most modern facilities available anywhere, VPlast Clinic Pattaya lays nestled in Western-friendly beach-rich Pattaya.
Its doctors are highly skilled and Western-trained, ready to make your hair transplant a reality -- you can't go wrong with Vplast Clinic Pattaya . This is a great option for your procedure.
Apex Profound Beauty Clinic:
Apex Profound Beauty Clinic's reputation for excellence is rapidly expanding among Western clients, as are its clinics. And Medical Departures is taking notice.
With perfect reviews – all 5-stars -- Apex Profound Beauty Clinic comes highly recommended from everyone who visits for hair transplant procedures.
Sib Clinic:
From start to finish, Sib Clinic is well-known for providing a comfortable, friendly environment for Western clients to relax and receive hair transplant procedures at the hands of the most experienced physicians in the field.
Visit Medical Departures' Sib Clinic profile today to set your appointment:
Siam Laser Clinic:
Rounding out our list of most recommended hair transplant clinics, last but not least comes Siam Laser Clinic . Truly remarkable for its sleek, modern facility and matching high quality of care, Siam Laser Clinic is one of the best options for your hair transplant procedure.
With so many options out there, we've truly picked the dream team of Thailand hair transplant center options to choose from. Any one of these clinics is guaranteed to impress. Pack your bags!