If you are concerned about botox cost, Chiang Mai offers affordable botox treatment. It is also a great place for a holiday in case you are traveling from out of the city or the country. Chiang Mai has a well developed medical infrastructure and has numerous clinics that specialize in cosmetic procedures of different kinds that improve your appearance. You can go to this beautiful city in Thailand, surrounded by mountains and greenery, quieter than bustling Bangkok and experience traditional Thai culture in a cooler climate and have a relaxing holiday.
What do the botox reviews say?
When you research botox reviews, you will see the difference this minimally invasive cosmetic treatment makes on your face. It helps erase deep lines like nose to mouth lines, forehead furrows, crow's feet and lines between the brows. These are the main wrinkles that give you an ageing appearance.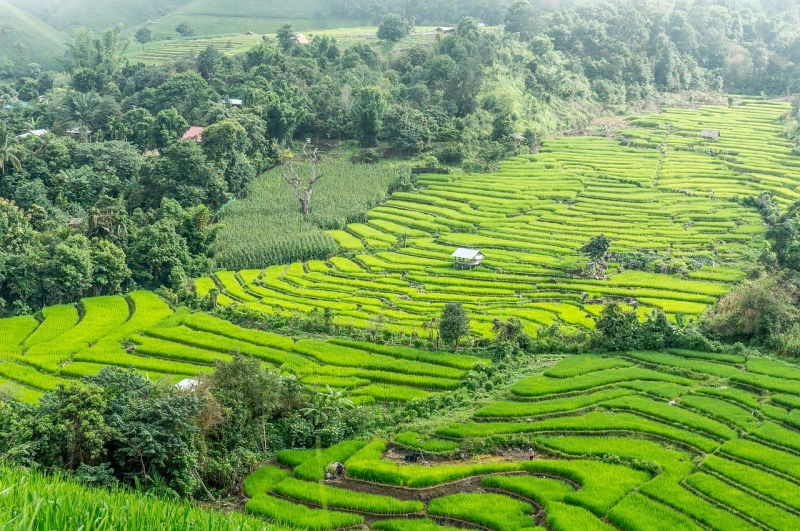 Botox is used for cosmetic purposes and that is what it is popularly known for. However, botox also has many medical uses and may be used for excessive underarm sweating, over-active bladder syndrome and even uncontrolled blinking of the eyes since it relaxes or paralyses the muscles into which it is injected. As a facial rejuvenating treatment, botox is often used along with dermal fillers to remove lines from the face. Do check out botox before and after pictures on the net so that you have an idea of what botox treatment can do.
Cosmetic clinics in Chiang Mai that do botox treatment
Chiang Mai is full of medical centers of different kinds that do cosmetic and anti-ageing treatments. Among the top botox clinics in Chiang Mai are
Machita Clinic – this clinic has two branches in Chiang Mai. Both offer a range of cosmetic treatments and have highly experienced doctors in attendance.
Pan Clinic – with multiple branches across the country, the clinic is extremely popular with locals and international clients. It is a clinic that specializes in various aspects of cosmetic dermatology.
Diaa Aesthetic Clinic – a full service clinic that offers various plastic surgery and non-surgical treatments that enhance your skin, your face and your figure. This is a one-stop shop for all your plastic surgery requirements.
Rajdhevee Clinic – with over 50 branches throughout the country, this clinic offers all kinds of non-surgical cosmetic treatments including rejuvenation and anti-ageing treatments.
Cost of botox in Chiang Mai
The Botox cost in Chiang Mai varies a fair bit and depends on which and how many areas of the face are to be treated and how many syringes are required. If you were to pay AU$20 (NZD21, £12, €13, US$15, CAD20) at home, it would cost you AU$16, (NZD17, £9, €10, US$12.5, CAD16) in Chiang Mai. This is the cost per unit of botox. You would save an average of 17% by getting the treatment done in Chiang Mai.
As the botox cost in Chiang Mai is affordable, lock in your appointment with Medical Departures at any of these MD verified clinics and go back home with a more youthful appearance. Search our Botox clinics in Chiang Mai, or get in touch with Customer Care if you've any questions.