For Medical Tourists in Tijuana, Rhinoplasty Costs are Amazingly Low
The demand for cosmetic procedures like Rhinoplasty (commonly known as a 'nose job') in the US, is quite high. However, the exorbitant costs of cosmetic surgery keep many people from achieving their desired physical appearance. Not to mention that rhinoplasty and other cosmetic procedures are elective, i.e. they are not covered by insurance. The good news, however, is that you can always cross the border for affordable and reliable rhinoplasty. In Mexico, especially Tijuana, rhinoplasty costs are much lower than you can imagine.
At Medical Departure, we can help you reduce the cost of getting a nose job by arranging the procedure at one of our top quality rhinoplasty clinics in Tijuana .
Rhinoplasty is 40% Cheaper in Mexico
The average cost of a nose job in the United States is USD $8,800 (CAD $11,400, GBP £6,900, EUR €7,700, AUD $11,500). However, in for rhinoplasty in Tijuana , you can get the procedure for as low as USD $3,100 (CAD $4,000, GBP £2,425, EUR €2,700, AUD $4,050). Even if we assume an average price of USD $5,000 (CAD $6,450, GBP £3,900, EUR €4,365, AUD $6,550) for the procedure in Mexico, you are still saving more than 40% on the cost of surgery compared to domestic dentists.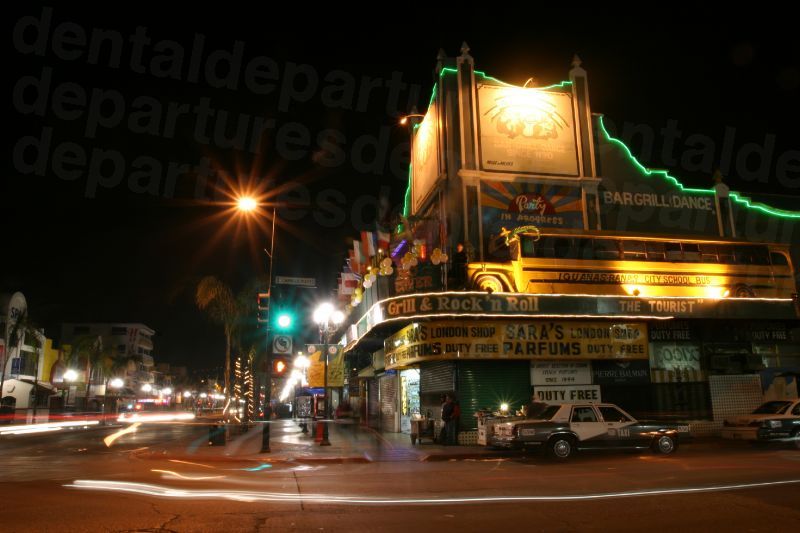 This is simply amazing because you will have to pay for rhinoplasty out-of-pocket (unless it is for medical purposes), so why not pay at least $3,000 less? All you need to do is travel to Mexico and get quality work done on your nose without blowing away your savings.
And by quality, we mean international quality. There is no shortage of highly qualified and experienced surgeons in Mexico, many of whom have been trained in the US. So, in effect, you are paying less for more as you will receive the same high quality surgery in Mexico as you would in the United States, only much, much cheaper.
However, it is of paramount importance that you find the best hospital to fulfil your individual needs.
Best Hospitals for Rhinoplasty in Tijuana
There are many well-reputed hospitals in Mexico. Three of the best in Tijuana are:
At any of these hospitals, you are guaranteed safe and reliable medical services from qualified surgeons and professional nurses and caregivers. The staff are bilingual, which means communication will not be problem. But there is no harm if you brush up on your Spanish a little before heading to Tijuana!
Getting A Nose Job in Mexico is Very Convenient
Medical tourism is growing in leaps and bounds every day. Some of the top destinations for cosmetic procedures are Thailand, Indonesia, Costa Rica and Mexico. Mexico is the nearest location for people in the US and Canada, and you can travel there by road as well. What this means is that, even with the cost of travel included, you will save a couple of thousand dollars if you get your nose done in Mexico.
Not to mention that you are also getting the opportunity to explore Mexico as a tourist and enjoy their culture, food and entertainment as you recover from surgery. All you need to do is find a reputable hospital in Tijuana. Rhinoplasty costs and quality of treatments will surely impress you, as it does countless medical tourists every year. So, get in touch with our Customer Care Team now and start planning your nose job in Tijuana today!