The Independent reports that the most popular cosmetic surgery in the UK is breast enlargement , a trend that is also true of the United States and Australia. More women than ever before, from all parts of the world, are having breast implants, but not all patients are getting treatment at the best possible price.
It is no secret that most elective plastic surgeries are expensive (and largely uninsured), but that expense can be reduced by travelling to cities where cosmetic procedures are more affordable. For British patients, a top destination is the Turkish city of Istanbul, where you will find many modern hospitals and talented plastic surgeons with expertise in breast augmentation.
High-quality treatment is a top priority for any patient seeking medical care aboard, but it is important to know whether you can afford your desired procedure before you head off. In Istanbul, breast implants are just a fraction of the price usually charged by plastic surgeons in Britain. You could easily save around 60% off your treatment, which can equate to thousands of pounds.
If you are interested in having breast implants in Istanbul, keep reading to find out everything you need to know to make it a reality. From what to expect during surgery and how much it will cost, to where the best clinics are and how to book a consultation, it is all covered right here.
A Quick Guide to Having Breast Implants
Increasing the size of your breasts with implants must be achieved gradually, so do not expect to jump up too many cup sizes in one go. It is important to talk with a plastic surgeon so that you have realistic expectations of the results to expect. You also need to understand that this type of plastic surgery requires you to be sedated with a general anaesthetic, so you will be asleep during the entire procedure.
Incisions are made close to the curve of your breast, followed by your implants being placed inside, then the incisions are stitched up. Two types of breast implants exist, silicone and saline , with each working somewhat differently. Saline implants are inserted into the breasts still empty, and then filled up with sterile salt water once in place. Silicone implants are already filled with a silicone gel before being put inside your breasts.
Recovering from breast implant surgery requires plenty of rest and recuperation. Immediately after surgery, you can expect to be sore and a little drowsy as the anaesthetic wears off. Your surgeon will advise you when you can leave the clinic to go home, which is usually within 24 hours. After one week you will be called back to have your stitches removed.
You are advised to take at least two weeks off work following breast implant surgery, and you must avoid any heavy lifting or strenuous exercise for between three to six weeks. Careful monitoring of your condition and how quickly you are healing will help your surgeon to be more specific with your personal recovery time. Possible side effects you may experience include some swelling and bruises around the site of surgery; however, these are normal and generally nothing to worry about.
Save Thousands of Pounds on Istanbul Breast Implants
To help you understand just how different the cost of having breast implants is between Istanbul and cities like London, Birmingham, and Liverpool, here is a comparison of average prices. At cosmetic surgery clinics across the United Kingdom, you can expect to pay in the region of £9,000 for the complete procedure, including medication and consultations after surgery. Travel to Istanbul and the average price for breast implants is around £3,000, a full £6,000 cheaper!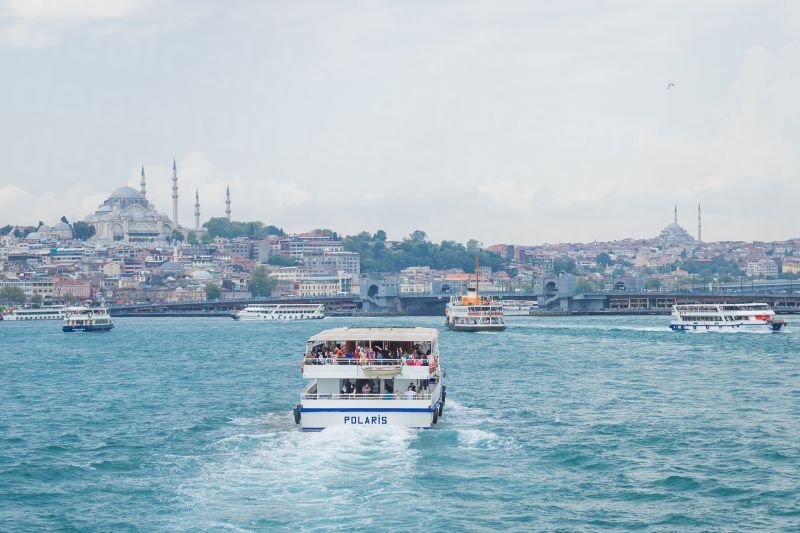 Use Medical Departures to Choose the Right Breast Implant Clinic
With the help of Medical Departures, you can easily take advantage of low breast implant prices in Istanbu l. At the Medical Departures website, you can find detailed descriptions of plastic surgery clinics, along with before and after photos of their treatment, plus a full price list covering all the cosmetic procedures they offer. Comparing the cost of implants across different clinics is simple, which means you can quickly find out where to get the best price on breast implants in Istanbul.
Our Two Top Breast Implant Clinics in Istanbul
If you would like a couple of recommendations to kick off your search for a top breast implant clinic in Istanbul, here are two of the best. Both are Medical Departures Verified Clinics, which means they passed our comprehensive four-part review, including verification of doctor's medical license, an inspection of the premises, a survey of the quality of treatment, and a thorough check of their online reputation.
First up is Plasma Medica, a top Istanbul breast implant clinic that has plenty of experience in treating British patients. All the doctors and support staff speak English, plus you can expect high standards of hygiene throughout the entire premises. To hear about what it is like to have breast implant surgery here, just read a few of the past patient reviews on the clinic page.
A modern plastic surgery clinic in central Istanbul, ClinicPlast has a 5-star rating for patient satisfaction . The experienced plastic surgeons working here are members of the European Board of Plastic, Reconstructive & Aesthetic Surgery , plus they are able to explain everything about your treatment with you in English. You can also expect free car parking and Wi-Fi at this clinic.
Book Your Istanbul Breast Clinic Appointment at Medical Departures
Arranging a visit to Plasma Medica, ClinicPlast, or any other breast implant clinic in Istanbul is easy with Medical Departures. To get started, simply pick a clinic and use the online appointment scheduler. Choose a convenient date and time for your consultation, fill in your email or phone number, and we will take of the rest.
You can expect an appointment confirmation shortly after you make your request. If you need to change or cancel your visit for any reason, you may do so at no extra cost up to 24 hours before the time of your appointment. In addition to all this, breast implant surgery booked with Medical Departures is covered by our Best Price Guarantee .
If you have any questions about travelling to Istanbul for breast implants, need more information about a clinic, or would just like to book over the phone instead of online, please call our Customer Care Team.
Sources:
Gander, Kashmira. Cosmetic Surgery Operations On The Rise, With Breast Enlargement Most Popular Procedure. The Independent. 8 February 2016. https://www.independent.co.uk/life-style/health-and-families/health-news/cosmetic-surgery-up-in-2015-with-breast-enlargement-most-popular-procedure-a6860641.html
Hardy, Robert. Breast Enlargement. Bupa Health Information. https://www.bupa.co.uk/health-information/cosmetic-surgery-and-procedures/breast-enlargement
Breast Implants: Saline vs. Silicone. Mayo Clinic. 2 August 2018.
https://www.mayoclinic.org/healthy-lifestyle/womens-health/in-depth/breast-implants/art-20045957