Are you looking for cosmetic clinics with spectacular hair transplant reviews? Mexico has been, as of late, a major hotspot for international cosmetic tourists searching for a remedy for their cosmetic needs.
Mexico is smack-dab in the middle of both the United Sates and Central America. It's renowned for its beautiful sandy beaches, mountainous terrain as well as its diverse jungles and sand dunes. Locals and tourists alike frequently visit Mexico's ancient ruins, which are sprinkled through the country. The ruins include Teotihuacan as well as the famous Mayan city of Chichen Itza. Though Mexico City is the capital of this beautiful country, you can find boutique shops, museums, snazzy restaurants and cosmetic clinics all throughout Mexico.
With Medical Departures you can search for good-quality hair transplant clinics in Mexico – and all at the best available prices.
This clinic is a medical center that specializes in hair restoration and truly wants to achieve a successful experience for each of their patients. Kaloni - Polanco offers its clients solutions for high volumes of hair loss, as well as top-quality services and costs tailored to their needs.
Constant innovation has granted Kaloni - Polanco to craft a large range of bio-intelligent products especially designed for the treatment of scalp disorders. The treatments use only natural materials and ingredients to insure a safe and familiar procedure.
The price for Kaloni – Polanco's hair transplant can cost as little as USD 4,624 | EUR 3,927 | GBP 3,546 | CAD 5,850 | AUD 5,831 | NZD 6,232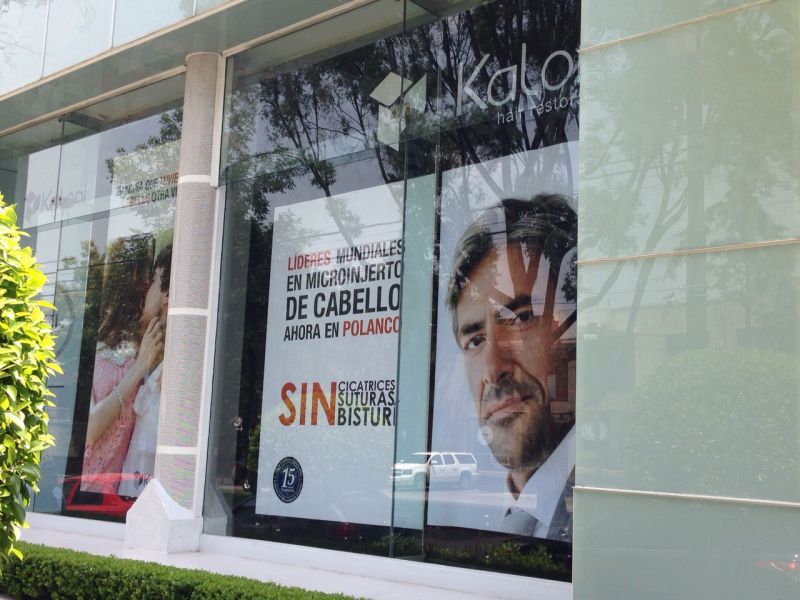 The western cost for hair transplant is approximately USD 9,500 | EUR 8.069 | GBP 7,285 | CAD 12,019| AUD 11,981 | NZD 12,804
This clinic is dedicated to providing their customers with the utmost statisfaction with their and have spent a lot of time to successfully studying each area of the scalp that is affected by baldness by using a micro-capilographic study.
The price for Kaloni – Altavista's hair transplant can cost as little as USD 3,853 | EUR 3,272 | GBP 2,955 | CAD 4,875 | AUD 4,859 | NZD 5,193
Gardel Hair Restoration Institute
This clinic prides themself on combining art, science and technology. With the aesthetic and imaginative sense of their doctors, Gardel has given each of their patients natural and undetectable results starting from their first the first treatment.
Gardel is an institute of pioneers paving their way through Mexico to help remedy local and international patients and their case of hair loss. The perfection of their techniques allows Gardel to implant the greatest number of grants in a single intervention using their advanced system of mega sessions. Fortunately for this newly provided technology, Gardel's patients do not feel any pain at all when receiving their new hair.
The price for Gardel's hair transplant can cost as little as USD 2,000 | EUR 1,699 | GBP 1,534 | CAD 2,530 | AUD 2,522 | NZD 2,696
Make sure to click on the 'Reviews' tab located on our feature bar to view each of these clinics' hair transplant reviews. Mexico is one of the most affordable cosmetic destinations in the world, so what are you waiting for, book today! For more information please contact our customer service hotline.