However, because it tends to be expensive in countries like Australia, New Zealand, the USA, Canada or even Europe, sometimes those who need it either delay or give up. But what if we told you that you could get an affordable hair transplant in Phuket, Thailand? With Medical Departures, you can save at least 30% on your hair transplant, even if you work with the top hair transplant clinics in Phuket.
Bangkok Hospital Phuket
The Bangkok Hospital Phuket is one of the top rated hospitals in the city. The hospital is now 22 years old and although it is a multispecialty hospital, its cosmetic department is one of the main attractions for international patients travelling to Phuket. One of the great things about this hospital is the fact that it is modern and uses state-of-art technology and equipment, particularly important in getting great results especially when it comes to cosmetic surgery. At this facility, hair transplant prices start at AUD 3 (NZD 3; USD 2; CAD 3; EUR 2; GBP 2) per graft.
Phuket Plastic Surgery Institute (PPSI)
The Phuket Plastic Surgery Institute is located within the Phuket International Hospital, which is considered one of the largest and first private hospitals in Phuket. The plastic surgery institute is a premium and top level facility that attracts a great deal of local, regional and international patients every year for a wide variety of cosmetic procedures including hair transplants.
Here also, hair transplant procedures cost start around AUD 3 (NZD 3; USD 2; CAD 3; EUR 2; GBP 2) per graft. Based on our Phuket hair transplant reviews, a lot of Medical Departures patients would recommend the Phuket Plastic Surgery Institute for many reasons, including great patient care, commendable results and professionalism. Because the majority of the doctors and staff members speak both English and Thai, communication is enhanced with non-Thai speaking patients, which improves patient experience.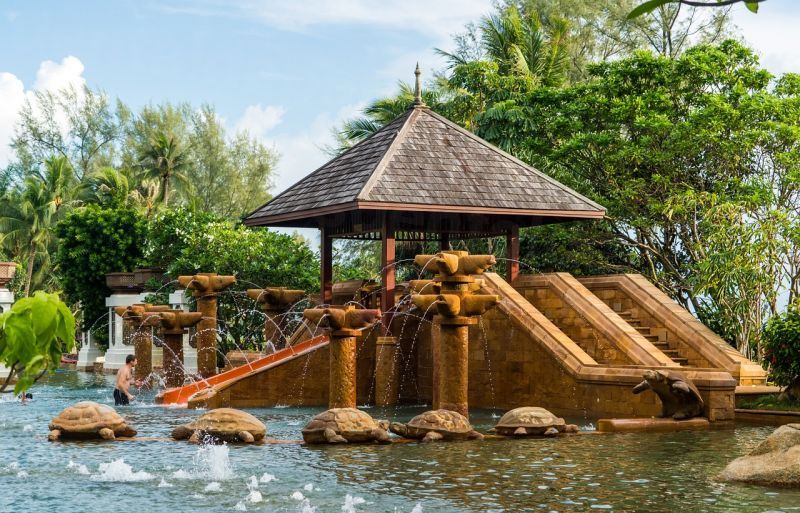 Apex Profound Beauty Clinic (Jungceylon Branch)
With more than 12 branches all across Thailand, the Apex Profound Beauty Clinic is one of the largest cosmetic chains in the country. The Jungceylon branch is conveniently located at the Jungceylon Mall, which is great if you want to do some sightseeing or shopping before after your hair transplant. Hair transplant prices at the Apex Profound Beauty Clinic (Jungceylon Branch) are also pretty low and start at AUD 5 (NZD 6; USD 4; CAD 5; EUR 4; GBP 3).
With Medical Departures, you get to make huge savings on your hair transplant at the top hair transplant clinics in Phuket . On top of that, you get to visit an amazing destination - so why wait? Contact our customer service team today to get started or to select the hair transplant clinic that is right for you!