For men who want to look their best and take years off of their appearance, a hair transplant is a convenient, simple option for reversing the clock by decades – back to a younger, sleeker version. Whether for professional reasons or just a personal desire to look more youthful, consider a hair transplant – Bangkok being a top destination among westerners for the procedure.
World-famous for its nightlife, amazing culinary choices, and its world-class medical care at prices much lower compared to the West, Bangkok stands above the rest as an ideal choice for a Western man (or woman) looking for high-quality, affordable work in a stimulating, trendy environment.
Hair Transplant Bangkok Cost:
While hair transplants from Western clinics average $8,300 USD (€7,407 EUR, £7,407 GBP, $11,126 AUD), Bangkok clinics typically offer the procedure at 34% less than their Western counterparts with the same exacting standards of high care – on average costing only $5,500 USD (€4,908 EUR, £4,219 GBP, $7,373 AUD).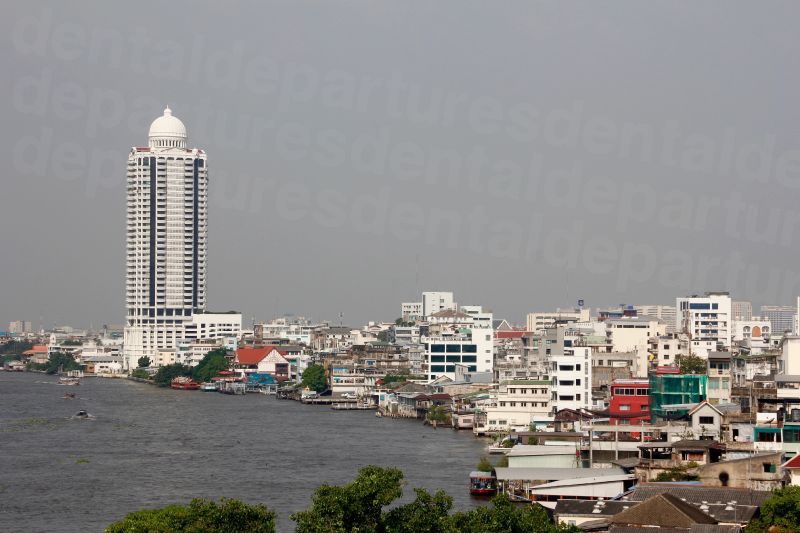 Check out Medical Departures' guide to the highest-rated providers in Bangkok, the Hair Transplant Bangkok Reviews, and then check the Land of Smiles off your bucket-list of destinations visited when you come for your new head of hair:
Bangkok Hospital:
One of the foundational pillars of cosmetic surgery procedures in Thailand, Bangkok Hospital is an internationally-awarded, top-tier facility providing affordable, quality care to Western visitors. The hospital enjoys an impeccable reputation, as indicated by its 5-star rating on Medical Departures. The positive reviews are nearly endless, making Bangkok Hospital an ideal choice for your hair transplant at the hands of the hospital's talented, Western-trained surgeons and staff:
"Had a comprehensive health screening in the Wellness Centre. Professional, efficient and thorough. Also managed in a calm and friendly way that did not contribute to any anxiety. I will return next year and recommend without hesitation. The fact that it is also great value is a bonus."
-Nick Garrity
Kamol Hospital:
Kamol Hospital, centrally located in Bangkok's Wang Thonglang district, is a renowned provider of cosmetic surgery that meets and exceeds Western standards. Their exhaustive list of services provided includes hair transplants.
With its accreditation from the Joint Commission International (JCI) and 4-star rating from Western clientele, Kamol Hospital stands out as an ideal spot for to get your hair transplant. From the lobby to the operating room, the hospital is a modern, immaculate facility built to function as a world-class facility for all cosmetic surgery procedures. Hair transplants are performed by experienced, licensed doctors with the highest standards of performance.
"Very surprised at the level of professionalism and the friendliness of the staff and nurses!"
-Amy
KTOP Clinic:
Boasting a perfect 5-star rating on Medical Departures in the heart of Bangkok, KTOP Clinic attracts thousands of Western and foreign clients annually for its cosmetic surgery procedures. As the first international branch of the highly-awarded Grand Plastic Surgery Hospital of Korea, KTOP Clinic imports to Bangkok the Korean hospital's excellent reputation for world-class care.
Here is just one of the many rave reviews of KTOP clinic from satisfied customers:
The whole team of Ktop were extremely professional and caring, especially Julie who took care of me, answering all my questions really fast, even during her evenings/days off. Excellent follow up, post-op, etc. … I highly recommend this clinic."
-Sarah Hobbs
Get in touch with us at Medical Departures. We're ready to work with you today to get started on your journey to improve your quality of life with an affordable, quality hair transplant. Bangkok is calling!