Malaysia is a great destination when it comes to medical tourism and cosmetic surgery. If you're looking to get a neck lift, Malaysia should be on your shortlist. And because we know that selecting the perfect clinic for you neck lift can be an intimidating task, we, at Medical Departures, have already done the job for you. According to our neck lift review, Malaysia clinics our clients highly recommend are indicated below.
Neck Lift Clinics in Malaysia
Medical Departures presents a wide variety of neck lift clinics where you can get your neck lift in Malaysia. You can't ever be out of options, really. All you have to do is choose!
Looking for a highly welcoming, patients-oriented and very professional clinic in Kuala Lumpur? Check out the Beverly Wilshire Medical Centre . Registered with the Malaysian Healthcare Travel Council (MHTC), the Beverly Wilshire Medical Centre actually works to improve tourism in Kuala Lumpur and by extension, in Malaysia. The clinic is headed by Dr. Nasir, medical director, chief plastic surgeon with more than 18 years of experience.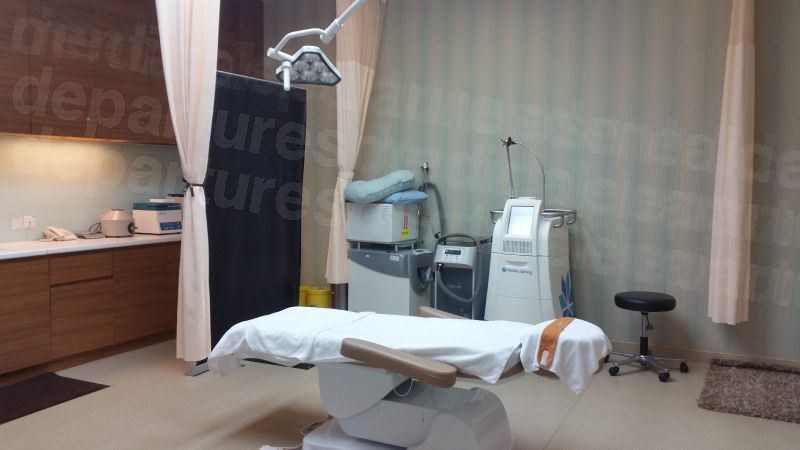 Planning to spend some time in George Town instead and searching for an excellent clinic for your neck lift? Then Amandrey Clinic is one of your best bets. This clinic is known for having the tops neck lift surgeons in George Town. To make your stay in the city even more pleasant, they are happy to provide you with a complimentary cell phone usable on site.
Are you dying to visit Subang Jaya while in Malaysia? Then opt for the Arc Clinic. A center of excellence for cosmetic surgery, this clinic is also affiliated with the MHTC to improve tourism in the country. So as you can see, Medical Departures provides you with a clinic option wherever you go.
Cost of Neck Lift in Malaysia
And just as great as it is to know that you have a lot of neck lift clinics options wherever you go in Malaysia, it is even greater to know that those clinics offer you extremely cheap prices for your neck lift. For instance, at the Amandrey Clinic, neck lift cost starts at AUD 3,647 (NZD 3,912; USD 2,751;CAD 3,713; EUR 2,565; GBP 2,148) compared to AUD 14,478 (NZD 15,533; USD 10,922; CAD 14,742; EUR 10,183; GBP 8,528) which are the prices in Australia and New Zealand. At the Arc Medical Group and at Leh Clinic, you can get neck lift done for prices around AUD 1,368 (NZD 1,468; USD 1,032; CAD 1,393; EUR 962; GBP 806).These are some massive savings, compared to the original neck lift cost in the USA and Canada!
So, here you have it. You can definitely get the perfect neck lift, and you can get it in Malaysia. Check out our neck lift review. Malaysia clinics are known to consistently provide excellent, reliable and top-notch care that yields awesome results. Our neck lift before and after pictures are also available, if you want to get a better idea of the awesome results that our patients shared in their neck lift review!