So, you've finally made up your mind to enhance your natural beauty and restore a more youthful, vibrant-looking you. You're going to take the plunge and get the botox injections that you've always wanted. The next big question is: Where will you go to get the treatment? In Thailand, botox injections have been widely available in many cosmetic surgery clinics, and increasing numbers of patients are opting to have the treatment whilst visiting the country. Whilst Medical Departures works with more than 200 specialized clinics, here is our top pick for anyone who is looking to get botox injections whilst in Thailand .
Apex Profound Beauty Clinic
One of the cheapest botox clinics in Thailand , the Apex Profound Beauty Clinic has been offering the most comprehensive dermatology and aesthetic treatments in Thailand for 16 years. The clinic prides itself in the expertise of its staff, and its highly competitive prices. At the Apex Profound Beauty Clinic , a botox injection costs just AUD $15 (NZD $16) compared to AUD $200 (NZD $215) in New Zealand and Australia.
Nirunda Cellport Clinic
Located on the 3rd Fl of the Emporio Place Sukhumvit 24, Bangkok, the Nirunda Cellport Clinic was established in 2007 by a group of internationally-trained doctors committed to providing outstanding, cutting-edge, modern cosmetic solutions to patients from all over the world. Today, the Nirunda Cellport Clinic offers a wide variety of cosmetic procedures, both surgical and non-surgical, including botox injections. The Nirunda Cellport Clinic takes a lot of pride in its family-oriented services, state-of-the-art accredited surgical center and board-certified plastic surgeons.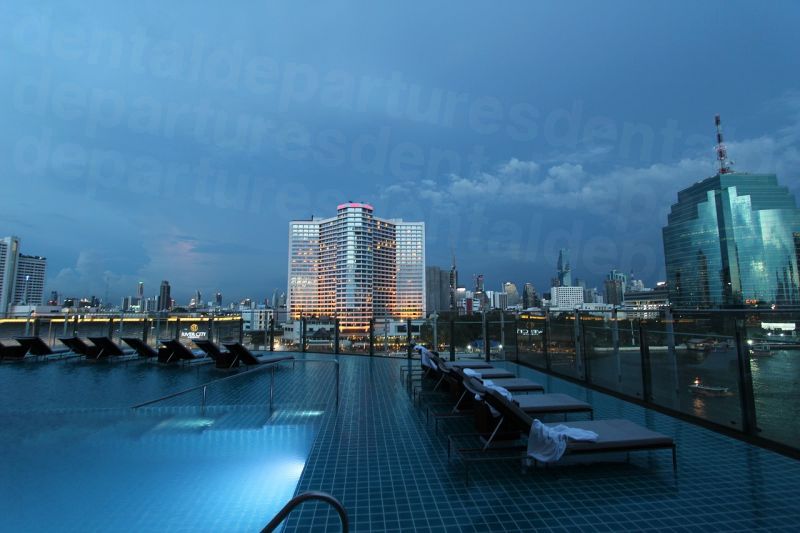 Radiant Medical Phuket Clinic
Cosmetic surgery is at the core of the care provided at the Radiant Medical Phuket Clinic . Located at 52 Phangnga Rd.,Taladyai, Muang in Phuket, Radiant Medical Phuket is a leading provider in cosmetic and aesthetic care in Phuket. The institute has a specialized Aesthetics Clinic, equipped and staffed to take care of all your skin beautifying procedures.
Ktop Clinic
Ktop Clinic is considered to be the first overseas branch of Korea's premier Grand Plastic Surgery Hospital. Carrying on the excellent reputation of its head clinic from Korea, Ktop Clinic in Thailand prides itself in offering modern cosmetic surgery solutions for both local and international patients alike. The clinic offers a wide variety of botox procedures, and the prices vary according to the procedure subtype and the injection site. Nonetheless, substantial savings can be made on the cost of botox injections compared to the rates charged for the same treatment in Australia and New Zealand.
Nicha Clinic
Located in the Chonburi province, the Nicha Clinic is one of the country's leading centers in aesthetic and cosmetic care. The clinic specializes in cosmetic dermatology services that aim to improving skin appearance, reducing the signs of ageing and correcting damaged skin (from sunburn, hyperpigmentation, scarring, etc.) Nicha Clinic also offer Botox injections at competitive rates to help restore a more youthful appearance.
In Thailand, botox injections are easily accessible and are widely available throughout the country. Regardless of the type of injections you're looking for, contact our Customer Care Team today for specialist Botox advice.