It has many tourist destinations to choose from. All of them have high quality cosmetic centers offering a range of cosmetic treatments including botox at an affordable rate.
You can choose to have a holiday in popular spots like Phuket, Pattaya, Bangkok, Koh Samui or Chiang Mai among others. Since each has its own attractions, you can select a place depending on your interests. At the same time you can take advantage of the low prices of cosmetic treatments and go back home looking younger. The country sees large number of medical tourists coming from different parts of the globe thanks to the beautiful locations, the inexpensive medical care and treatment at high quality medical centers and reasonably priced hotels.
The top 5 hospitals in Thailand for cosmetic work
Botox is a neurotoxin that has been approved for cosmetic work. It works by paralyzing the muscles that result in the wrinkles, so after the treatment your wrinkles disappear. For best results at the hands of experienced doctors, you should book through Medical Departures. We carry out extensive checks on the quality of the clinics, conduct thorough investigations into the qualifications and experience of the doctors and encourage past patients to post actual reviews on our site – you can go through botox reviews in Thailand. We also offer the best price guarantee. Among the top 5 Botox hospitals in Thailand listed on our site are: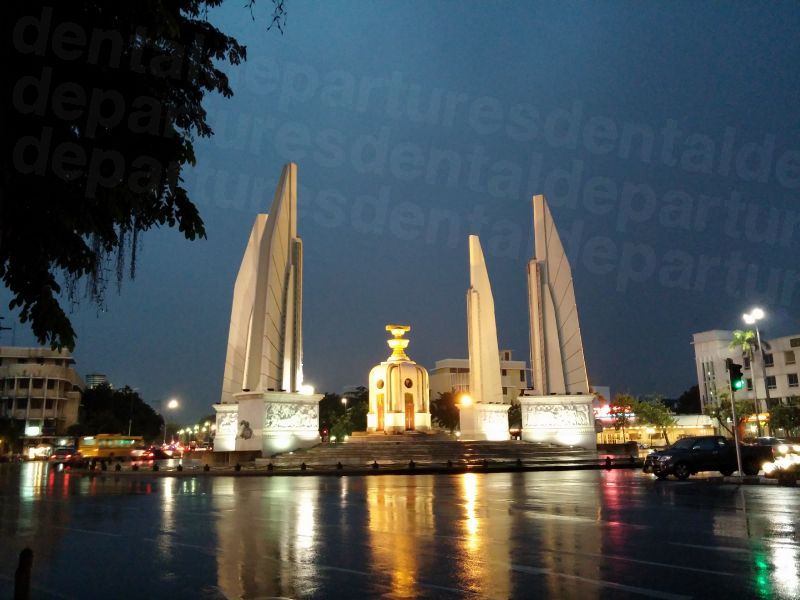 KTOP Clinic – in Bangkok, this is the branch of the reputed Grand Plastic Surgery Hospital of Korea. It offers a wide range of aesthetic procedures including botox.

Nirunda International Aesthetic Centre – a popular and famous medical center in Bangkok, Nirunda offers all kinds of aesthetic treatments like botox

Radiant Medical Phuket – this cosmetic clinic in Phuket specializes in various skin and anti-ageing treatments. Anti-aging procedures like botox are performed at this clinic.

Apex Profound Beauty Clinic – this clinic is part of a chain that has different branches in Bangkok, Phuket and Pattaya. It offers a wide range of anti-aging procedures.

MedConsult Clinic – located in Bangkok, this luxurious clinic offers all kinds of non-surgical aesthetic treatments including botox to enhance your appearance.
What is the cost of Botox in Thailand?
The price of Botox varies and depends on the number of areas to be treated and the amount of Botox that is required. As the cost of living in Thailand is much lower, the cost of medical and cosmetic treatment is also very reasonable.
You can pay around AUD16 (NZD17, £9, €10, US$12.5, CAD16) for a unit of Botox in Thailand . For similar treatment you would pay around AUD20 (NZD21, £12, €13, US$15, CAD20) per unit of botox in an advanced western country. You may pay additional charges such as doctor's fees and others, increasing the price further.
Book with Medical Departures at one of our top 5 Botox hospitals in Thailand and you will go back looking younger and better than before.