Chemical peel is one such dermatological procedure that will help you get rid of these spots and scars in a short duration. If you are thinking of undergoing the process then the question that comes to your mind is which is the best chemical peel clinic. Mexico is one of the best destinations where you can find top cosmetic clinics offering chemical peel at an affordable price.
Chemical peel is the process of induced growth of new skin to get rid of the dead and damaged old skin. The new skin is smooth, less wrinkled and this will make you feel rejuvenated. As the name suggests, a chemical will be applied to the skin which will exfoliate and remove the dead skin layer. Chemical peel is mainly done in the face neck and arms to get rid of acne scars, sun burns, light wrinkles, hyper pigmentation etc.
You have to consult a chemical peel doctor before you undergo the procedure so that your skin can be assessed. The doctor will also inform you about the potential side effects of the procedure and the precautions to be taken.
Chemical peel prices can be very high in many western countries. It can be around USD 732(AUD 970, NZD 1,041, CAD 988, GBP 572, EUR 682). Mexico offers one of the most economical yet highly advanced chemical peel.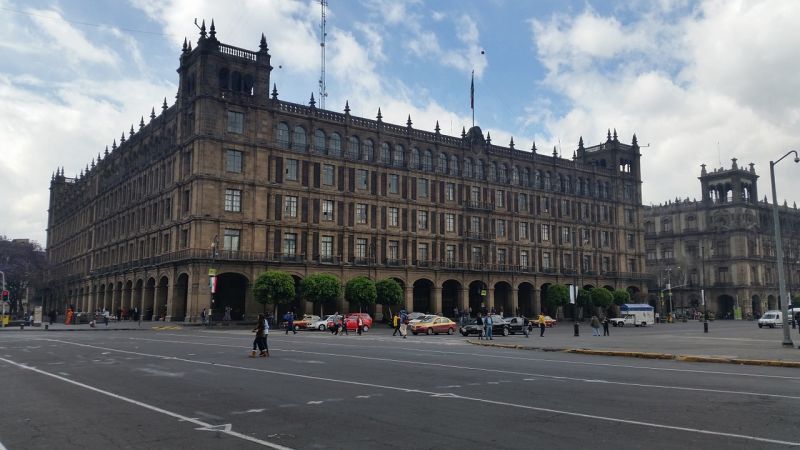 Oneline Beauty Clinic is one of the top cosmetic clinics that provide chemical peel treatment. It is located in Cancum and is supported by an experienced and highly skilled group of staff. The cost of chemical peel is around USD 80 – 200(AUD 106 – 265, NZD 114 – 284, CAD 108 – 270, GBP 62 – 156, EUR 75 – 186).
Sculpting Medicina Estetica provides high quality cosmetic treatment to its clients. An experienced team lead by Dr. Gustavo Corral Arana is there to make you happy by the quality treatment the offer. Cost; USD 64 – 99(AUD 85 – 131, NZD 91 – 141, CAD 86 – 134, GBP 50 – 77, EUR 60 – 92)
Natural Change provides a variety of cosmetic procedures of which chemical peel has the highest number of clients. The clinic has a range of modern equipment that will help make the process of chemical peel be more comfortable. Cost: USD 40 – 99(AUD 53 – 131, NZD 57 – 141, CAD 54 – 134, GBP 31 – 77, EUR 37 – 92)
Clinica de Medicina Dermoestetica , located at Quintana Roo, is a renowned clinic offering non-surgical cosmetic procedures. Cost USD 49(USD 49, NZD 70, CAD 66, GBP 38, EUR 46)
Adhara Aesthetics offers a range of non surgical cosmetic treatment at an affordable cost. Price USD 50 – 70(AUD 66 – 93, NZD 71 – 100, CAD 67 – 94, GBP 39 – 55, EUR 47 – 65)
To know more about the clinics and the procedures, do not hesitate to contact the customer support team of Medical Departures. Our website also provides information about the chemical peel reviews and experiences that our clients have posted after undergoing the process of chemical peel. Before and after pictures at our website will help you appreciate the significant difference. Medical departures will help you find the perfect destination that suites your needs and you never have to worry about the reputability or legitimacy of the chemical peel clinics. Mexico is a place where you can relax and get your treatments done.