A Closer Look at the Leading Abdominoplasty Clinic Pattaya Has
If you have been trying to achieve a flatter abdomen through diet and exercise, and have been unable to do so, you might be a candidate for abdominoplasty (tummy tuck). However, such a procedure can be costly, particularly if you live in a country like Australia or Australia. Fortunately, medical tourism allows you to get a tummy tuck in an affordable manner, and Thailand is one of the most prominent destinations in this regard, especially Pattaya. In the following paragraphs, we talk about the leading abdominoplasty clinic in Pattaya.
Cost of Tummy Tuck in Pattaya
When we talk about abdominoplasty price, Pattaya proves to be much affordable than your home country. The average cost of tummy tuck surgery in Australia and New Zealand is AUD $20558 and NZD $22056, but you can get the same procedure in Pattaya at an average cost of just AUD $2808-$6739 and NZD $3012-$7230. This saves around 65% of your surgery costs, depending on the final price charged by the clinic you select. You can expect similar discounts for other cosmetic procedures as well.
This is the main reason why many people prefer undergoing cosmetic surgery in Thailand. You can save thousands of dollars on the procedure, and also get a chance to vacation in beautiful Pattaya. There are various tourist activities you can engage in (such as golf), natural sites to visit, and great Buddhist temples. The nightlife of Pattaya is also spectacular, and so is the seafood. In short, a medical trip to Thailand is a complete package.
But along with saving money and vacationing, Pattaya also offers high-standards of cosmetic services. For any cosmetic procedure you require, there is an excellent facility. For tummy tuck surgery, VPlast is the best clinic you can find in Pattaya.
VPlast Clinic – Pattaya Branch
Located in the Chonburi Province. The VPlast Clinic receives patients from all over the world. One of the initial criticisms of countries offering medical tourism was that hospitals at these destinations don't offer post-operative care. However, this clinic dispels this notion with its commitment to providing pre and post-op care in line with international standards. Inside the clinic, you will find state-of-the-art, luxurious rooms for patients.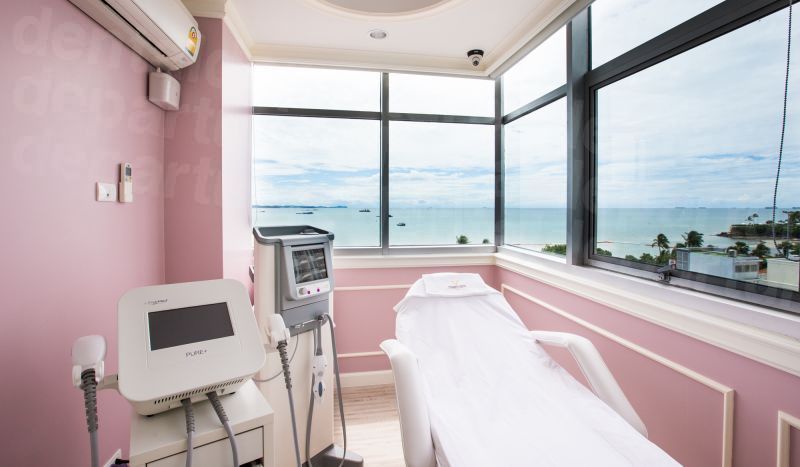 Operating for more than 15 years, this clinic has established a stellar reputation, particularly due to its excellent medical team, headed by Dr. Pinchansak Bunmas. A member of the Thai Board of Plastic and Reconstructive surgery as well as the Thai Board of General Surgery, Dr. Bunmas completed fellowships in both Korea and Taiwan.
So while you are paying around 65% less for tummy tuck in Pattaya, the surgeons at this clinic ensure that you get the highest surgery quality and the results you desire.
Other services at the clinic include:
Free Wi-Fi
Parking
Shuttle Service
Airport Transfer
Local Calls
This was a brief overview of Pattaya's leading abdominoplasty clinic. Pattaya is without a doubt a great destination for a medical holiday. Schedule your appointment for tummy tuck at VPlast today.