Do you have big breasts that cause you problems? Are you looking for low cost breast reduction? Tijuana offers you affordable options for this surgery. Whether you are residing close to Mexico in the U.S. or Canada or want to come from further away, Tijuana has a great climate and is a medical tourism hub. You can also have a holiday in this city, indulge in Mexican cuisine, see the local attractions and even buy medicines and eyeglasses cheaply, getting more bang for your buck.
Why would you need breast reduction?
If you have big boobs, they can cause emotional, psychological and physical problems. When people stare at your boobs and it is the first thing they see about you, you get even more conscious. You find it hard to find inner and outwear that fits and perhaps wear minimize bras. Big breasts not only add to your overall weight, but also pull at your chest and back muscles and you may suffer from constant back pain.
For these reasons, breast reduction surgery is a viable option. Excess fat, tissue and skin are removed during the surgery and the breasts are reshaped. The nipples may need to be repositioned as well. You need to go to an experienced breast reduction surgeon and Tijuana has many of those.
Top breast reduction surgeons in Tijuana
Since Tijuana sees large numbers of medical tourists lured by low prices for medical treatment, it is important to go to the right doctor for your breast reduction surgery. Medical Departures has listings for quality-checked clinics. We also do background checks on the qualifications of the doctors and offer the best price guarantee so you are safer. Two of the top breast reduction surgeons in Tijuana are
Dr. Daniel Camacho Melo – working from Cammel Plastic Surgery that is centrally located, Dr. Daniel Camacho Melo is a plastic surgeon with over 17 years of experience. Apart from many local institutes and boards, the doctor is a member of the International Society of Aesthetic Plastic Surgery (ISAPS).
Dr. Ricardo Vega Montiel – Ricardo Vega Plastic Surgery in Tijuana is located in the Grand Hotel Tijuana, a five star resort, a business center and a golf course, offering different entertainment options. The doctor offers all kinds of plastic surgeries to enhance and improve your body including breast reduction surgery.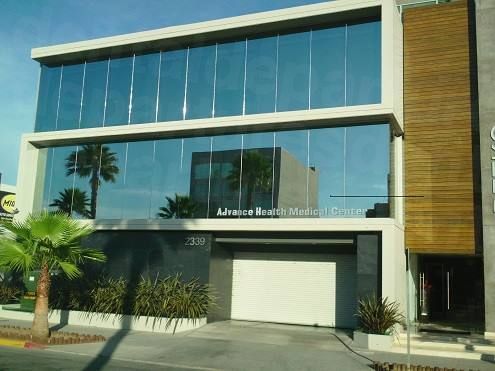 You can select from either of these doctors – they are MD verified and MD premium surgeons.
Cost of breast reduction in Tijuana
As cost is a major factor in going to Tijuana for breast reduction, you should know how much you can save. In the U.S and other advanced countries you will pay around US$12,500 (CAD15,801, £9,542, €10,852, AUD15,794, NZD16,994). In Tijuana you will pay an average of US$3,900 (CAD4,929, £2,976, €3,386, AUD4,927, NZD5,301) for similar work.
Since you save so much, it makes sense to travel for breast reduction surgery. Book with Medical Departures at one of our top-quality clinics for breast reduction in Tijuana and go back home looking and feeling better after you have healed.