Let's be perfectly honest, if we are going to let anyone perform eyelid surgery on us, it better be someone who has lots of experience. We don't have a problem with younger doctors or those starting out in the industry, but if we are having eyelid surgery, it better be performed by the best and most experienced eyelid surgery doctor possible. This is even more important if you are travelling to places such as Penang in Malaysia for treatments.
Why would anyone visit Malaysia for cosmetic treatments?
If this is your first time researching about finding eyelid surgery treatments or you are simply looking for more general information, it probably seems strange to you that we are talking about Penang in Malaysia, right? You might not realize that places such as Malaysia, Thailand, Vietnam and the Philippines in South-East-Asia are now the most cost-effective regions in the world for medical and cosmetic treatments.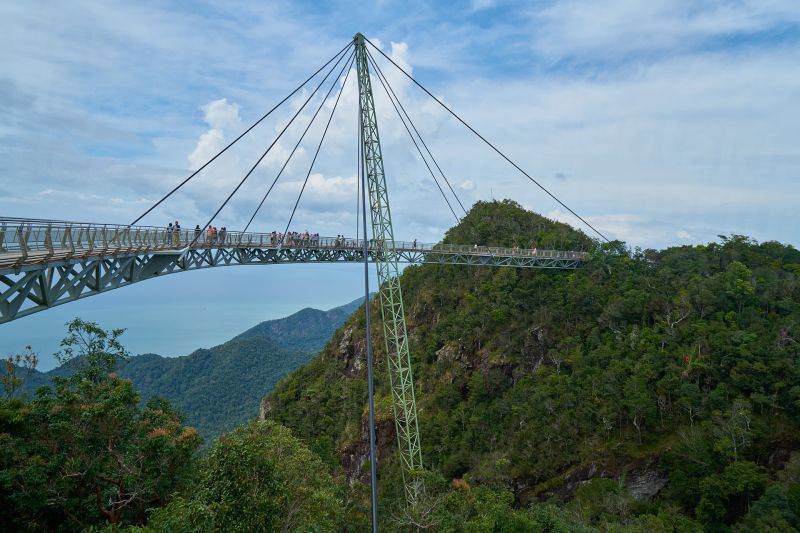 Not only do these locations offer some of the lowest prices imaginable between 60% and 80% cheaper than in the USA, Europe, America or New Zealand, but the treatments are also performed to exceptionally high levels, just like back home.
In this day and age, patients will literally get on a plane and fly halfway around the world to find a quality and affordable eyelid surgery doctor and save thousands of Dollars at the same time. This makes destinations such as Penang one of the cheapest and best medical tourism options in the world.
Best Eyelid Surgery Doctor in Penang
As we mentioned in the first paragraph, if we are having eyelid surgery, we need to find a top-notch doctor. When it comes to finding an eyelid surgery doctor, you can't get a better match than the Amandrey Clinic's Dr. Lau Hee Sim in terms of experience. He is one of the most experienced eyelid surgeons in Penang and has been performing these kind of treatments for 18-years. Speaking Malay, English and Chinese, Dr. Lau offers a very international-style service that appeals to patients from the UK, America, Europe, Australia and New Zealand. With his great command of English, his experience and high-quality skills, it's no wonder that so many people opt to visit his Penang-based clinic.
As a Member of the Malaysian Society of Aesthetic Medicine (MSAM) and with a bachelor in dermatology, and a master in Science, Aesthetic, Anti-Aging & Regenerative Medicine, he is also one of the most qualified eyelid surgeons in the city. When you seek out the best eyelid surgery doctor in Penang , you are in the safest hands with Dr. Lau Hee Sim.
Prices for eyelid surgery, depending on which type you desire are on average 75% cheaper in Malaysia than you would find in the USA, Canada, Australia or the UK. Here is an example of the Double Eyelid surgery price in Malaysia: US $ 900 (CAN $1,161; UK £702; Euro €785; Aus $1,177; NZ $1,244), compared to the prices in the US $ 4,000 (CAN $5,163; UK £3,119; Euro €3,489; Aus $5,500; NZ $5,811).
As you can see, it is not so crazy that so many people are visiting SE-Asia for their medical and cosmetic treatments. The prices are extremely cheap and the quality is excellent, and in the hands of an eyelid surgery doctor such as Dr. Lau, you have struck gold.