A lot more people are traveling to Malaysia to get cosmetic care. Have you ever wondered why? Well, if you have, we are here to bring you the answers. Malaysia is certainly an amazing touristic destination on its own merits, but this is not the only reason why people go there. Do you want to know why? Hint: the answer is in our facial liposuction review, Malaysia clinics are included.
Malaysia Clinics Offer Excellent Lipo Care
Malaysia clinics are known to provide top-notch and high-quality care. One of the great things that our Medical Departures patients have commented on when it comes to Malaysia clinics, is the high level of professionalism and the expertise of the workforce. In fact, our Malaysia-trained cosmetic surgeons are highly experienced and knowledgeable in the field, and are well-versed in a wide variety of cosmetic procedures, including facial liposuction. All this comes from having received a rigorous medical education as a backbone to provide excellent patient care.
Dr. Wee Chian Chuan for instance, is a graduate from Malaysia, works at the Laco Aesthetic Clinic , has several years of experience and is currently affiliated with the American Academy of Aesthetic Medicine and the Malaysian Medical Association.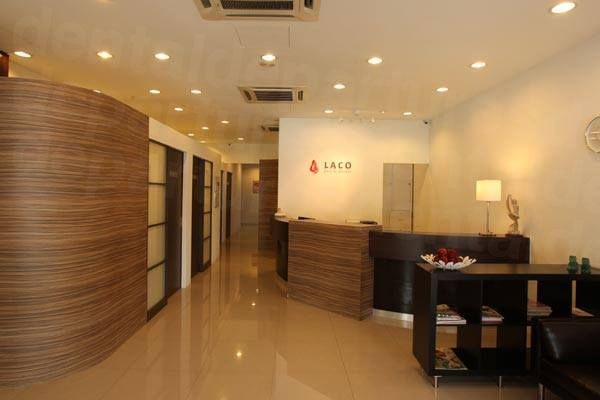 Malaysia Clinics Offer Competitive Lipo Prices
Our facial liposuction review indicates that the facial liposuction cost offered in Malaysia is significantly cheaper than what you would be paying in Australia and New Zealand right now. For instance, at one of our top lipo clinics, the Laco Aesthetic Clinic (located in Selangor), the cost of facial liposuction starts at AUD 917 (NZD 980; USD 730; CAD 919; EUR 617; GBP 550) which is barely nothing when compared to the original prices of this procedure in Australia or New Zealand (AUD 8,600; NZD 9,197; USD 6,000; CAD 8,600; EUR 5,790; GBP 5,229). This is what we call substantial savings! And if you don't mind saving when traveling for your cosmetic surgery, then you should definitely opt for this clinic or any other of our Malaysia facial liposuction clinics.
Malaysia is Warm, Welcoming and Wonderfully Affordable!
By traveling to Malaysia, you're not just saving on your facial liposuction price: you are also saving on the price of your hotel, meals, transportation and expenses on site! Because the cost of life is very cheap in Malaysia, you'll end up spending less for your everyday activities including sightseeing. Wouldn't this be a dream?
Now that you know why people keep going to Malaysia for their facial liposuction, it's time for you to pack your bags! Based on our facial liposuction review, Malaysia clinics will provide you with the best care, the best results at the best prices. Need more time to make up your mind? Facial liposuction before and after pictures are available upon demand to see what your results would look like! Don't be the only one who didn't take advantage of this. Contact our team today to find out how you can book your facial lipo in Malaysia right now!