It is a busy and well-developed city, with many cosmetic clinics that cater to large numbers of international medical tourists.
The cost factor – does cheap translate into low quality?
You may feel that because the rates for medical and cosmetic surgeries in Bangkok are very low, the quality of the clinics and the doctors may not be up to the mark. However, that is simply not true. There are hundreds of thousands of medical tourists who go to Thailand for top quality medical care and treatment at affordable rates.
The doctors and surgeons in Thailand have to go through a rigorous and competitive medical education. Many of them do advanced training in foreign universities and some may have affiliations to international professional bodies as well, adding to their credentials. Plus they get a lot more hands-on experience. The medical centers have top quality amenities, use the latest and most advanced medical equipment and you can expect high quality care from the support staff as well.
Surgical or non-surgical breast augmentation?
You can have breast augmentation using implants. That is the traditional way and relatively permanent. You can choose from size, type and brand of implants; the placing of the implants can also vary. You can choose from round or tear drop implants, as you prefer. The implants are manufactured by medical companies and you can get the brand that you want and these are of standard quality.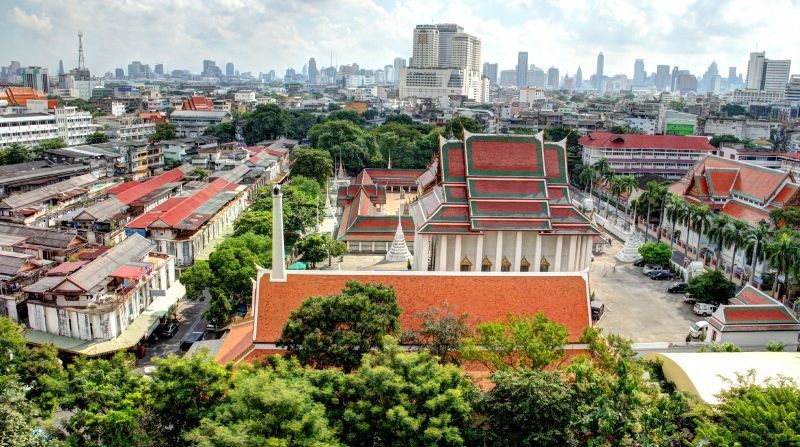 If you don't want surgery, you can go slightly bigger using autologous fat transfer wherein fat is harvested from your body using liposuction, processed and then injected into the breasts to increase the size. You may need maintenance treatments at intervals as the fat s absorbed by the body over time.
Which are the recommended cosmetic clinics in Bangkok?
It is safer to go to a clinic recommended by Medical Departures as we verify different aspects of the clinics, including the qualifications of the doctors to ensure your safety. So you are sure of the quality of care and treatment that you get. Among the plastic surgery clinics are:
KTOP Clinic – this is a branch of the Grand Plastic Surgery Hospital located in Korea. You can avail of all kinds of surgeries and treatments here.
Nirunda International Aesthetic Centre – this is a popular cosmetic clinic that performs all kinds of esthetic surgeries and minimally invasive cosmetic treatments at a medical facility with top amenities.
Yanhee Hospital Health & Beauty –if you prefer going to a big multi-specialty hospital then this one is JCI accredited and has a dedicated plastic surgery department.
What is the breast augmentation cost in Bangkok?
The cost of this surgery in Bangkok is much less than you would pay in a developed western country where you would pay around AUD15,300 (NZD16,620, £8,897, €10,556, US$11,500, CAD15,777). The breast augmentation cost in Bangkok is AUD6,650 (NZD7,225, £3,868, €4,590 US$5,000, CAD6,860).
Book with Medical Departures for cheap breast augmentation in Bangkok at a high-quality clinic.