You may be wondering what's the point of going abroad to have surgery? Well, we are here to tell you that you can save around $10,000 by traveling to Malaysia for breast augmentation . Penang is a beautiful and peaceful region, with many top clinics, and of course, unbeatable prices.
The Surgeons Are Masters Of Their Craft
Getting surgery done can be nerve wracking at home, let alone in a foreign country. To feel comfortable and safe, you will want to make sure you're in the hands of an expert. Conveniently, Penang has a range of world class surgeons, operating out of modern and high tech breast augmentation clinics.
One of our favorites is Dr. Louis Leh. He runs the Leh Clinic with his expert knowledge, acquired from 31 years of practicing. Now, don't think that he is stuck in the past. The clinic is outfitted with the latest in medical technology, which Dr. Leh operates in a highly effective manner. Furthermore, he constantly educates himself in the latest surgical techniques, keeping his skills completely up to date.
Another brilliant choice for your surgeon is Dr. Loh Lay Soon . He has received top qualifications and training from a range of countries, including the US, Korea, and Singapore. If you pay him a visit at Klinik Loh Surgery, you will leave 100% satisfied with your result.
To find out more about these clinics and surgeons, how about reading some breast augmentation reviews from previous patients. They will make a good testament to the skill, professionalism, and service quality present.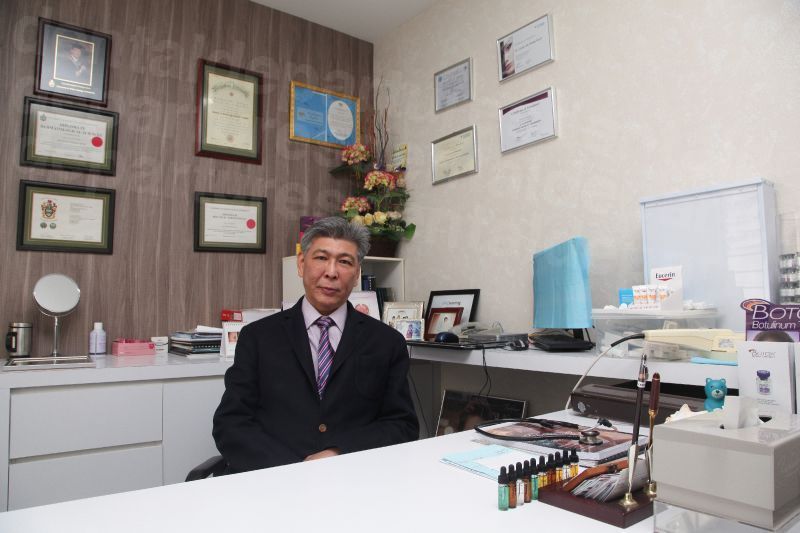 The Prices Are Jaw Dropping
If you get your surgery done in Penang you will save thousands, even after you factor in your flights, accommodation, and other travel expenses. How? Well, Malaysia, and Penang especially, has a very low cost of living. This means clinics expenses are only a fraction of the cost of those found in the western world. Have a look at the price lists below, to see breast augmentation costs.
Breast Augmentation Surgery in Australia = $15,700AUD
Breast Augmentation in Penang = $5,500AUD
Savings = $10,200AUD
Breast Augmentation Surgery in New Zealand =$16,800NZD
Breast Augmentation in Penang = $5,700NZD
Savings =$11,100NZD
Wow! Savings over ten grand! This is a great motivating factor for many people. Surgery that would just be out of many peoples budgets, is made so much more attainable by Penang's clinics. Now, if you want to get this surgery done, then you really should be considering an overseas destination. We may be biased, but it just seems that overpaying at home can be a real financial mistake. Just think what else you could be using the money for.
Now you know the main reasons to travel overseas for your breast augmentation. Penang clinics have so much going for them, that it really is foolish to stay home, and either not have the surgery done, or overpay money that is better spent on other things. If you do decide on an overseas surgery trip, book with Medical Departures for guaranteed best prices and top-quality clincs.