It's great that we live in a time where we can find out information about anything in a matter of seconds. Because you are here looking to find an affordable eyelid surgery price in Phuket.
World Class Holiday Destination
In 2015 alone, tourist arrival figures for Phuket topped 6-million. When you consider that Phuket is a relatively small place, but quite a large island approximately the same size of Singapore, they are some serious arrival statistics. People love coming to the island not only because of the affordable prices for eyelid surgery in Phuket's clinics, but also because Phuket is just a great place to visit!
Right along Phuket's Western Coastline, you will find popular tourism towns such as Patong Beach, Karon, Kata, Kamala, Surin and Bang Tao. With lots of bars, international-style restaurants, beautiful beaches, 5-start infrastructure and shopping options, there is lots to see and do on the island.
With its mesmerizing natural beauty, world-class golf courses, top-notch medical facilities, international schools and much more, Phuket skillfully merges a laidback tropical island experience with a luxurious high-end holiday atmosphere.
High-End Medical Tourism in Phuket
Phuket is simply an amazing place to visit for a medical tourism vacation. The price for eyelid in Phuket is also approximately 65% cheaper than in the West, but the main thing about visiting the island for eyelid treatments is the exceptional standards of the clinics. It is easy to think that with Thailand being a 'Third World' nation, that the treatment standards must also be Third World, which is simply not true.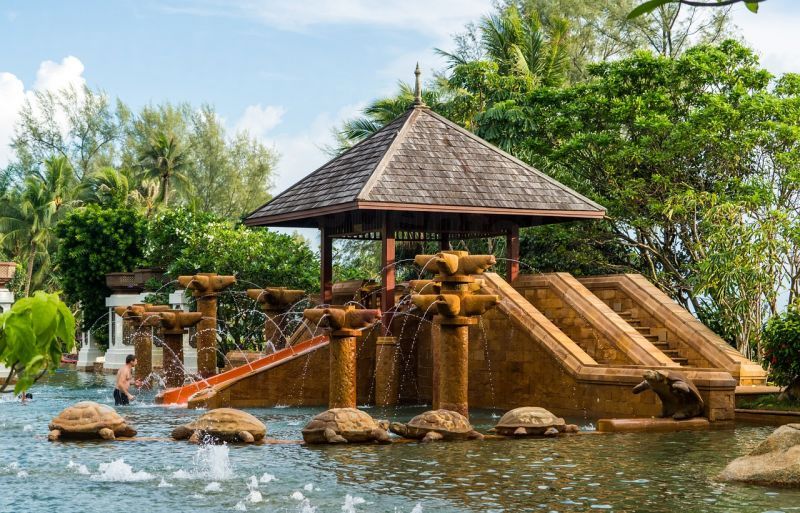 Phuket eyelid surgery clinics have some of the most highly-trained specialists in the world, who regularly deal with international patients from across Australian, New Zealand and Europe. When you do your research online, the one clinic that always pops up when talking about eyelid surgery in Phuket is the 5-star Jungceylon Plastic Surgery Clinic , which is located in the Jungceylon Shopping Mall at Patong Beach, This clinic merges affordable prices and a truly international experience.
Eyelid surgery hospitals in Thailand are world-class in every way, and if you want to take advantage of the cheapest eyelid surgery cost Phuket has to offer, here is an example of the prices you will pay for these treatments in Thailand: US $ 900 (CAN $1,161; UK £702; Euro €785; Aus $1,177; NZ $1,244), compared to the prices in the US $ 4,000 (CAN $5,163; UK £3,119; Euro €3,489; Aus $5,500; NZ $5,811).
There are so many things to see and do in Phuket, and with it being one of the world's most popular holiday destinations, this is the ultimate place for a medical tourism vacation. One look at the affordable Eyelid Surgery price in Phuket and you simply won't believe you were considering having your treatments done back home in the West when you could save this kind of money.