Thanks to the low plastic surgery cost, Chiang Mai attracts thousands of medical tourists from different parts of the globe. In fact it sees many people who come for plastic surgeries from as far away as Australia and New Zealand and even Europe.
What does Chiang Mai have to offer?
Chiang Mai is a major tourist destination in Thailand. Away from the bustling and busy sprawl of urbanized Bangkok, this smaller city in the north of Thailand offers a different kind of experience since it is at the foothills of the Himalayas and at an elevation so the weather is somewhat cooler at times.
It is already home to many expats, so you will be comfortable in this city. It also has an international airport that is serviced by major international airlines, including low cost ones. There is much to see and do in this multi-cultural city with its numerous Buddhist temples, waterfalls, zoos, aquarium, museums, gardens and elephant tours.
Most importantly, while you are enjoying a holiday in Chiang Mai you can also get the plastic surgery of your choice done at one of the top quality medical centers at a low cost. Of course, it is a good idea to get your strenuous activities in before the surgery and spend the rest of your time in the country to recuperate before you get clearance to go back home. When you see Thailand plastic surgery reviews, Chiang Mai will show up as a popular medical tourism destination.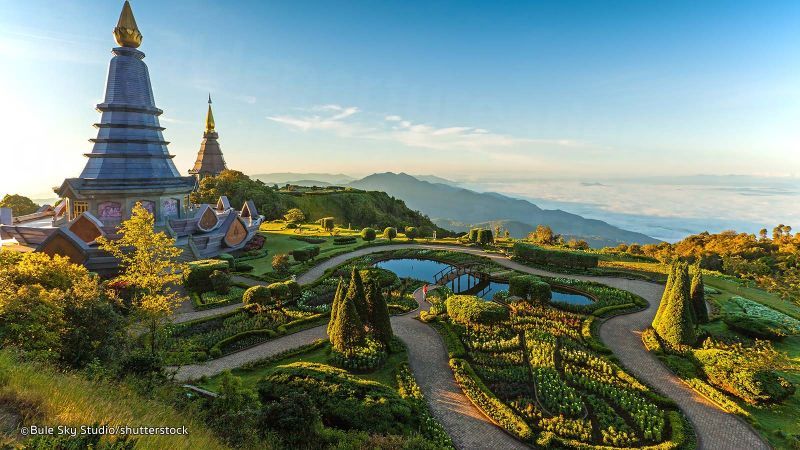 Top medical facilities in Chiang Mai
For safety and best price guarantee, book through Medical Departures. We only list quality-checked clinics on our site and even carry out background checks on the qualifications of the doctors, so you are safer. Some of the top plastic surgery clinics in Chiang Mai are:
Rose Clinic Chiang Mai – all kinds of cosmetic surgeries are available at this clinic including various lifts like face lift, brow lift and breast lift.
Machita Clinic – with a range of modern cosmetic treatments and some minor cosmetic surgical procedures available at this clinic, it is ideal for a range of anti-aging procedures.
Chiangmai Ram Hospital – this JCI accredited hospital offers all kinds of plastic surgeries and cosmetic treatments.
What is the plastic surgery cost in Chiang Mai?
Some price comparisons of popular cosmetic procedures in Chiang Mai and an advanced country that will give you a clearer picture of how much you stand to save on plastic surgery in Chiang Mai :
Breast lift surgery – in Chiang Mai this will cost around AUD4,871 (NZD5,254, £2,796, €3,296, CAD4,938, US$3,600). In a developed country this surgery will be priced at around AUD15,800 (NZD17,031, £9,100, €10,747, CAD16,063, US$11,703).
Eyelid surgery - this will cost around AUD2,015 (NZD2,119, £1,168, €1,342, US$1,500, CAD2,016) in Chiang Mai as opposed to AUD8,400 (NZD8,831, £4,870, €5,596, US$6,250, CAD8,402) in the western world.
Tummy tuck – an approximate price of AUD14,000 (NZD15,086, £8,041, €9,498, CAD14,235, US$10,367) prevails in an advanced country whereas in Chiang Mai you would pay only AUD6,915 (NZD7,424, £3,950, €4,658, CAD7,043, US$5,109) in comparison.
For a low plastic surgery cost in Chiang Mai, book with Medical Departures for the surgery that you would like to have but could not afford at home.