Looking for affordable butt lift prices in the Philippines? We can help.
International patients can pick the Philippines as their medical tourism destination because of its low-cost aesthetic and medical procedures, plus they get to have a great holiday at the same time!
Filipino surgeons are considered to be among the top cosmetic professionals and the Philippines are ranked as the 8th medical tourism destination in the world. With all these, you will never expect that the services they offer are inexpensive, saving patients thousands on cosmetic procedures.
Philippines' health surgeons and professionals are graduates from prestigious educational institutions both within, and outside the country. World-class surgeons also require world-class hospitals. Medical facilities in the Philippines submit to regular checking and periodic accreditation from the Philippines' Department of Health. This will ensure quality services to their patients. These hospitals offer the patients luxurious accommodations that can equal Western hospitals. Some of the medical institutions accrediting these hospitals are the International Organization for Standardization (ISO) and Joint Commissions International (JCI). These accreditation bodies reflect the quality of procedures the hospitals' procedures and services.
Butt lift surgery or gluteoplasty is a procedure that involves removing excess skin and fat through a surgical incision and liposuction. This is different from a Brazilian butt lift, where the latter inserts unwanted fat from another part of the body to shape the buttocks, whereas a normal butt lift primarily removes loose, sagging skin. You may be a candidate for a butt lift if:
You have loose, sagging skin and extra fat in the buttocks
You have recently experienced dramatic weight loss and are close to your ideal weight
Your gluteal area makes you feel self-conscious
Excess skin and fat that makes you feel uncomfortable or causes mobility problems
For a safe and beautiful outcome, it is important that patients have access to certified plastic surgeons and clinics. How will you evaluate them? With Medical Departures, we can help you contact surgeons while looking at the fees they are offering for the procedure. Do not hesitate to contact us when you have questions or concerns.
Patients can count on Medical departures to recommend the best facilities for a butt lift in the Philippines.

The Aivee Clinic is located Taguig City, Metro Manila. It was founded in 2002 by Dr Aivee Teo a renowned dermatologist and since expanded to offer other cosmetic procedures.
AOS Plastic Clinic is located in Kamputhaw, Cebu City.
Skin and Laser Clinic is located in the Perpetual Succour Hospital Gorordo Lahug, Cebu City, Cebu.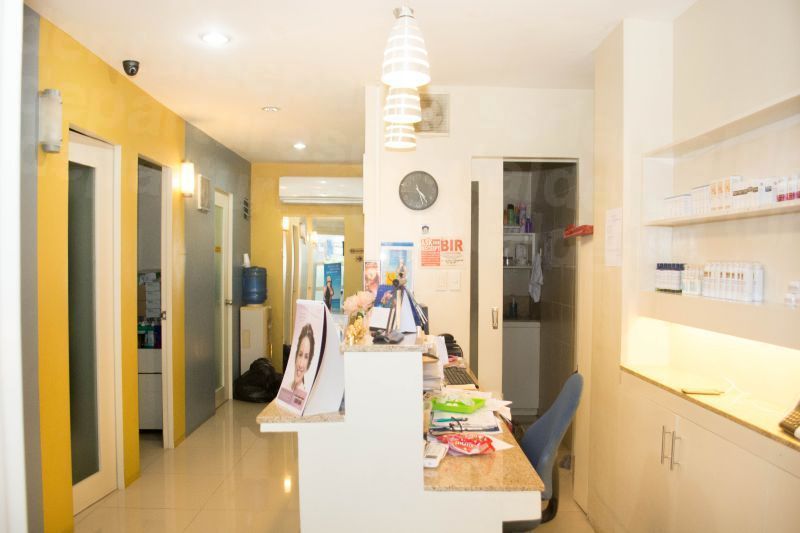 They deliver quality surgical procedures like thigh lifts, butt lifts and buttock implants at very affordable prices.
Patients can examine the cost comparisons that our staff at Medical departures have collected to see the huge savings of this procedure in the Philippines against prices of facilities in the United States, Australia and New Zealand.
| | | | | |
| --- | --- | --- | --- | --- |
| PROCEDURE | US$ | NZD$ | AUD$ | COMPARISON |
| BUTT LIFT | $13,500.00 | $18,621.00 | $19,000.00 | INTERNATIONAL |
| | $2,600.00 | $3,586.00 | $3,275.00 | PHILIPPINES |
| | 19.30% | 19.30% | 17.20% | % YOU PAY |
| | $10,900.00 | $15,035.00 | $15,725.00 | YOU SAVE |
Medical Departures can provide patients with the most affordable butt lift prices in the Philippines. Get that beautiful body you want and deserve, as well as explore some of the 7017 exotic beaches while recovering. Your beauty and wellness is our mission.