When wrinkles mar your face and make you look older, you probably wish you had a more youthful facial appearance at least. Dermal fillers in Kuala Lumpur are an easy solution. For a low cost cosmetic treatment, Kuala Lumpur offers many options, has a high standard of medical care with a medical infrastructure left behind by the British, for example, highly trained doctors, many of whom may have done some advanced training abroad or have foreign affiliations. KL is a modern city, so you can make the most of its excellent facilities and enjoy your stay.
The convenient use of dermal fillers
Dermal fillers in Kuala Lumpur (or anywhere else for that matter) are a quick-fix solution to deep lines, scars and wrinkles. The substance is injected into different places and your skin soon looks smoother and younger as the lines and dents are filled up. Filler injections in Kuala Lumpur are given by highly-trained doctors who know which filler to use, how much to use and where to administer it for the best results.
Fillers in Kuala Lumpur can also be used for non surgical lip jobs to enhance the size of the lips; for nose jobs to improve the appearance of bumps or give you a better tip; or even for cheek augmentation if your cheeks have lost volume. Hyaluronic acid fillers likeJuvederm and Restylane are popular and suitable for most people as they contain natural substances. Different formulations are used for specific purposes. Other fillers likeRadiesse,Sculptra and Bellafill give longer lasting results because they contain synthetic substances.
Cosmetic clinics in Kuala Lumpur for dermal fillers
It is important not to take any risks when you are planning any cosmetic treatments even if they are relatively safe. That is why it is necessary you should go to a clinic that has a doctor on its staff. Some of the quality-checked clinics listed on the website of Medical Departures include
The KL Sky Clinic – the clinic is headed by Dr. Shashi Kumar, who has over nine years of experience. The clinic has a number of highly trained doctors working there.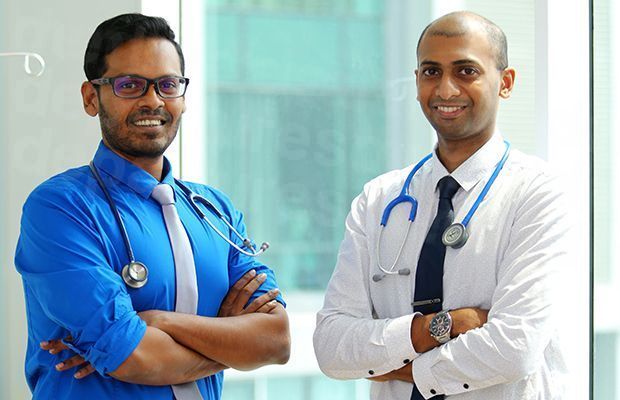 Smart International Aesthetic – Dr. Jas G has over 23 years of experience and is a member of the American Academy of Aesthetic Medicine . The clinic focuses on a range of non-invasive cosmetic treatments.
Premier Clinic – this clinic has a number of doctors that are members of the American Academy of Aesthetic Medicine . It offers various cosmetic and surgical anti ageing treatments to improve your appearance.
These clinics are Medical Departures' verified and you can book with any of them for dermal filler treatments.
What will dermal filler treatment cost?
You can go to a high-end cosmetic clinic with facilities that rival the best in the world in Kuala Lumpur and pay only an average of US$420 (CAD524, £319, €359, AUD524, NZD558) per syringe (of Juvederm). Similar treatment at home will cost you around US$750 (CAD980, £607, €702, AUD994, NZD1,041).
Book with Medical Departures for dermal filler treatment in Kuala Lumpur at the guaranteed best prices.