How can patients find top quality Wrinkle Treatment Clinics? Malaysia is a medical destination with great facilities.
Malaysia is one of the fastest growing medical destinations that provide excellent medical health care services. The country has some of the best wrinkle treatments clinics. Malaysia is gaining popularity among medical tourists due to the extremely affordable procedures they offer international patients. A lot of clinics can be found in Malaysia promoting a life of beauty and healthy living. Wrinkle treatments is a combination of surgical procedures such as facelifts and eyebrow lifts whereas the non-surgical are botox treatments and derma fillers.
Malaysian Wrinkle treatment clinics not only offer its clients quality care and competitive rates but also the best procedures to rejuvenate the beauty in the patient. If you plan to undergo a wrinkle treatment procedure, do not miss Malaysia's best!
Sliq clinic is conveniently located in Petaling Jaya and specializes in cosmetic treatments which include medical facial treatments. Patients can sit back and relax in a comfortable area while seeking advice from aesthetically-trained doctors. The clinic uses Botulinum Toxin A which makes a patient look fresh and gives a youthful form. This also reduces wrinkles and lines and treats any dark eye lines. Sliq Clinic offers quality care at a very competitive price.
Klinik Kim is located in George Town, Penang. They do not only offer physical surgical treatments but also non-surgical cosmetic dermatology facial treatments which help rejuvenate and alleviate any skin imperfections. Established in 2015, this clinic delivers up-to-date techniques for beauty treatments. The services include the widely popular anti-wrinkle facial injectable treatments such as Botox and Juvederm.
Wai clinic can be found in Puchong and offers a variety of dermatological treatments. This clinic was established by Dr. Sylvia Wai in 2014. She had a vision in her mind that, with her skills and knowledge on aesthetic medicine, she can address problems of skin related conditions and effectively provide health care services.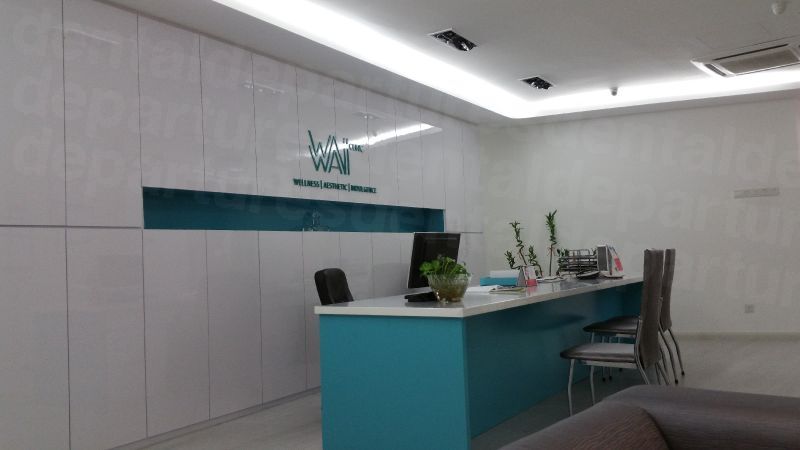 Suisse clinic was established by a team of dedicated medical doctors. They aim to provide quality medical treatments and services. They prioritize the safety of every patient who enters the clinic and seeks health assistance. Their medical aesthetics include treatment for facial wrinkles.
A client named Ling said in her wrinkle treatments review: "Several options suggested by doctor base on your skin conditions. No pushy/ immediate decision on 1st time free consultation. First time treatment and price is average. Doctor attend the procedure in person with assistant."
With this high-quality service, you may probably ask how much does this wrinkle treatment cost. Well, you can get an overview on how much a wrinkle treatment cost. Patients must bear in mind that each case is different and other procedures may need to be added for a great outcome.
INTERNATIONAL PRICES VS. MALAYSIA PRICE
PROCEDURES

USD$

AUD$

NZD$

COMPARISON

SURGICAL

FACELIFT

$18,000.00

$26,000.00

$27,602.00

INTERNATIONAL

$2,696.00

$3,406.00

$3,616.00

MALAYSIA

EYEBROW LIFT

$11,000.00

$14,000.00

$14,753.00

INTERNATIONAL

$1,009.00

$1,275.00

$1,353.00

MALAYSIA

NON-SURGICAL

BOTOX (PER UNIT)

$15.00

$20.00

$20.12

INTERNATIONAL

$10.00

$12.63

$13.41

MALAYSIA

DERMAL FILLERS

$720.00

$909.00

$966.00

INTERNATIONAL

$338.00

$427.00

$453.00

MALAYSIA
The changes that can be produced are fantastic with wrinkle treatments. Before and after visual images is a great way to show patients what can expect from this life changing procedure.
Patients should never compromise quality when investigating wrinkle treatments clinics. Malaysia is committed to medical tourism as a way to provide international patients with quality procedures and affordable prices. Check out our Malaysian wrinkle treatment listings to find a clinic to suit you.