How much does wrinkle treatments cost? Malaysia is home to affordable clinics.
Over the years, people have been trying to combat aging and have looked for a cheaper alternative to alleviate its signs. Not everyone is fortunate enough to afford expensive treatments to minimize facial wrinkles. How much does wrinkle treatments cost? Malaysia is slowly becoming one of the most visited destinations for medical tourists because of the affordable prices on cosmetic and plastic surgeries in the country.
Patients may be advised to have a combination of surgical and non-surgical procedures to ensure the best results. Non-surgical treatments are mainly botox and derma fillers although other rejuvenation treatments may be required. Surgical procedures are facelifts, full or lower and procedures to the eyes such as eyebrow lifts.
At Medical Departures we are always ready to help international patients make well-informed decisions. We always guarantee patients that our prices are the most affordable prices anybody can find on the internet. If not, we will be glad to match the price that patients find in other sources so that patients can plan their trip properly.
We also advise that patients should at least read a wrinkle treatments review in order to be well-informed on how to go about coping with the procedure. It is always great to get an idea from other patients who have visited Malaysia for a cosmetic treatment. One patient from the Sliq Clinic named Stephanie Oon from Malaysia stated: "Dr Steve Chia is professional while explaining solution to my skin problem. Anyone who desired to have better skin, highly recommend to pay a visit to sliq clinic! It worth every penny you spend!!!"
Reading reviews are always the best way to do research, especially when deciding to undergo wrinkle treatments. Before and after photos and videos are readily available from Medical Departures if any international patient is interested in looking for a reference. Seeing visual images can remove any doubts or uncertainty in a patient.
This is the average price of a wrinkle treatments cost in Malaysia when compared to international prices. The procedure price may vary depending on other additional procedures needed for a successful outcome.
INTERNATIONAL PRICES VS. MALAYSIA PRICE
PROCEDURES

USD$

AUD$

NZD$

COMPARISON

SURGICAL

FACELIFT

$18,000.00

$26,000.00

$27,602.00

INTERNATIONAL

$2,696.00

$3,406.00

$3,616.00

MALAYSIA

EYEBROW LIFT

$11,000.00

$14,000.00

$14,753.00

INTERNATIONAL

$1,009.00

$1,275.00

$1,353.00

MALAYSIA

NON-SURGICAL

BOTOX (PER UNIT)

$15.00

$20.00

$20.12

INTERNATIONAL

$10.00

$12.63

$13.41

MALAYSIA

DERMAL FILLERS

$720.00

$909.00

$966.00

INTERNATIONAL

$338.00

$427.00

$453.00

MALAYSIA
There are several wrinkle treatment clinics around Malaysia that are operating at the highest standard and comparable to international clinics. So, international patients can feel at home because they can still feel that they are receiving the same level of medical care that they would receive back at home. Here are some of the recommended clinics:
The Sliq Clinic specializes in laser and cosmetic treatments that include medical facial, acne and scar treatment, hair treatments and Laser Phototherapy.
The Klinik Kim uses only the latest aesthetic techniques on their patients. They also offer services that help with the rejuvenation of the skin and minimize imperfections.
Another notable clinic in Thailand is the Wai Clinic . The clinic promises to provide patients with treatments that are sure to combat particular skin or age-related issues.
Lastly, the Suisse Clinic is a medical clinic that is headed by only the best and dedicated team of doctors. The clinic is committed to providing patients with a wide range of medical treatments.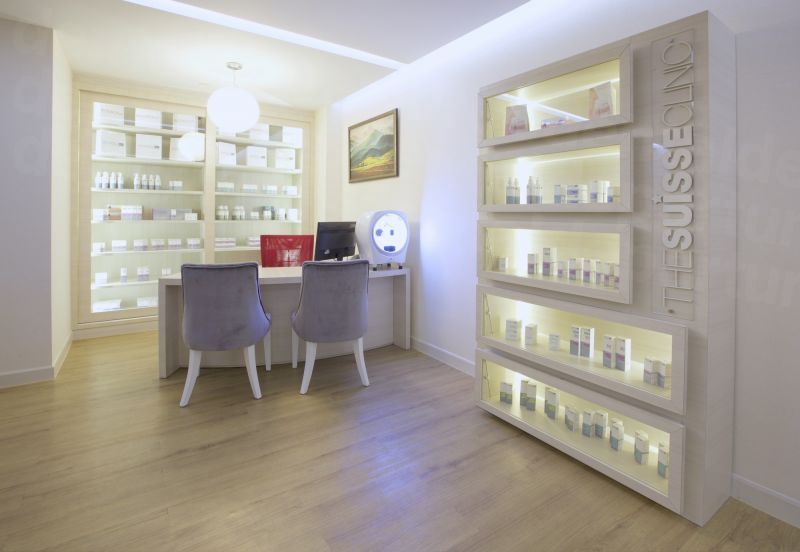 Depending on how patients plan their procedure overseas it is always good to keep in mind that there are many options for an affordable wrinkle treatments cost. Malaysia surely is the place to regain that lost confidence?